The Mehndi ceremony is a very important part of an Indian wedding. This traditional pre-wedding ceremony is held a day before the wedding. Fun-filled mehndi ceremony is a symbolic representation of bridal shringaar which aims to intensify the beauty of the bride and groom on their special day of life. The beautiful henna designs are applied to the couple's hands amidst song and dance performances performed by friends and family. And such a beautiful sight of mehndi rituals can be converted into a wonderful wedding tale with the help of the best wedding photographer in kolkata.
If your wedding day is near and you are looking for some unique ideas to click the most beautiful mehndi pictures that you can save in your memory box forever, then check out the curated list of trending mehndi photoshoot ideas that will offer you the most wonderful pictures of your grand affair.
1. Try A Couple Pose Like This One
A romantic pose like the groom kissing the bride is an impressive moment and also the perfect mehendi function poses that will make you feel mesmerized at first sight. Take inspiration from this lovely couple whose Mehendi pictures look no less than a moment from a romantic film. The bride showing her stunning mehndi design looks adorably cute in this mehndi pose.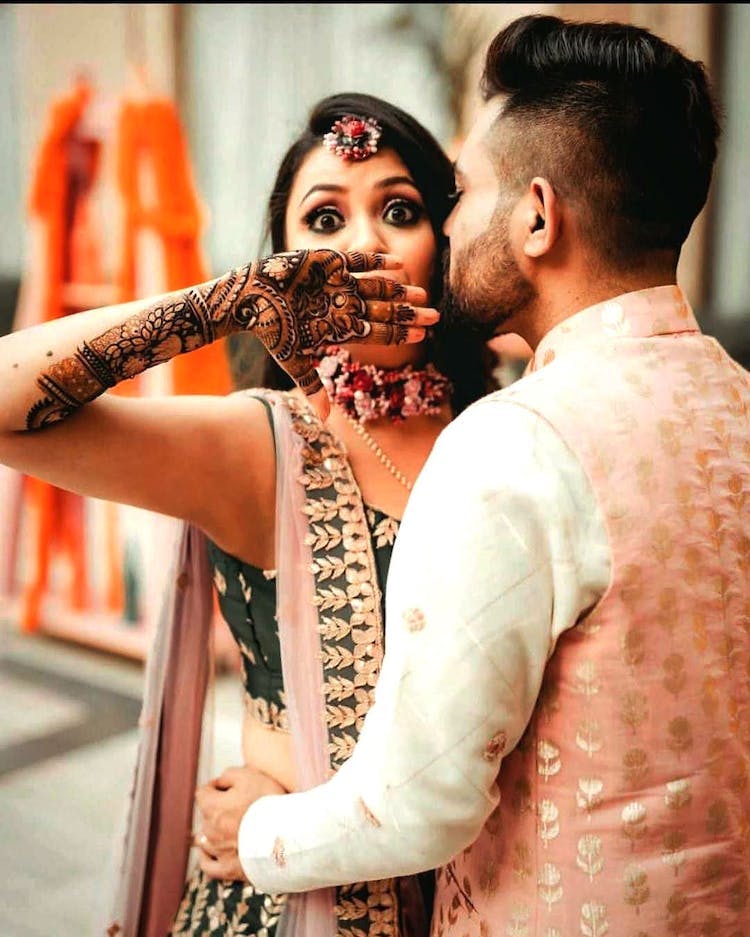 Recommended: 15 Gorgeous Haldi Ceremony Dress ideas For Brides in 2022
2. Something Beautiful Like A Smiling Bride
A pretty smile on a bride's face can make any portrait bright and beautiful. This is a perfect indication of her happiness regarding the new beginning of her new life. This gorgeous bride dressed up in a designer lehenga, flaunting her pretty mehndi design while giving a pretty smile is one of the most beautiful and simple bridal mehndi poses.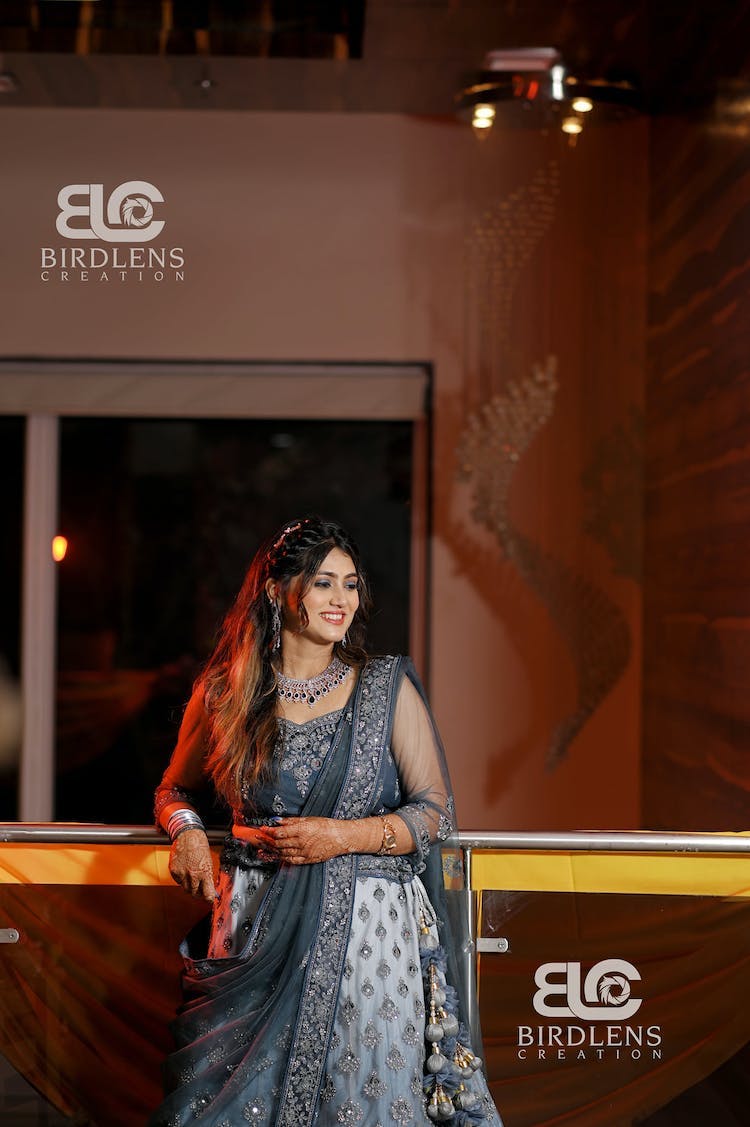 3. Add A Dramatic Twist With A Close up Shot
A close-up shot of a bride or groom is one of the most dramatic elements in bengali wedding photography. The sheer elegance and beauty of this close-up bridal portrait flaunting the beauty of her hand mehndi design speak volumes making them a must-have Mehendi photoshoot poses for every bride.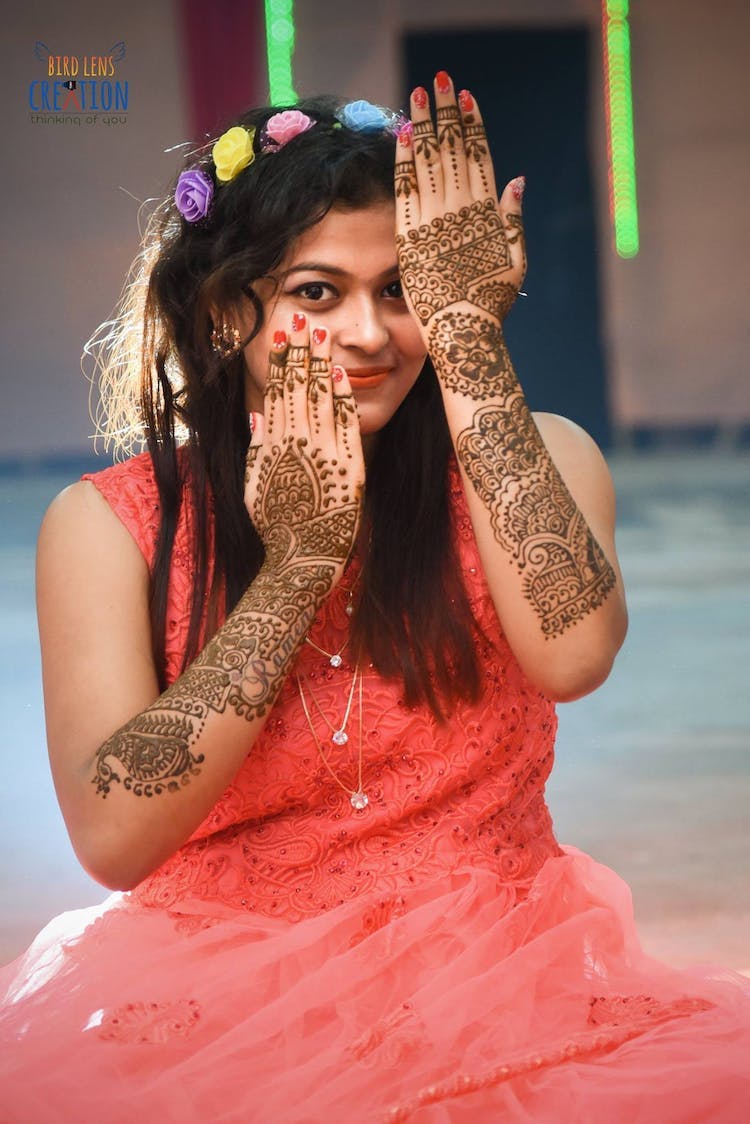 4. While Designing A Stunning Mehndi
These are some steal-worthy poses that are impossible to ignore. Capturing the beautiful moment of applying bridal mehndi on hands is the best mehndi photography ideas. The intricate henna designs created on the bride's hand are perfectly captured in the lenses to make a wonderful memory.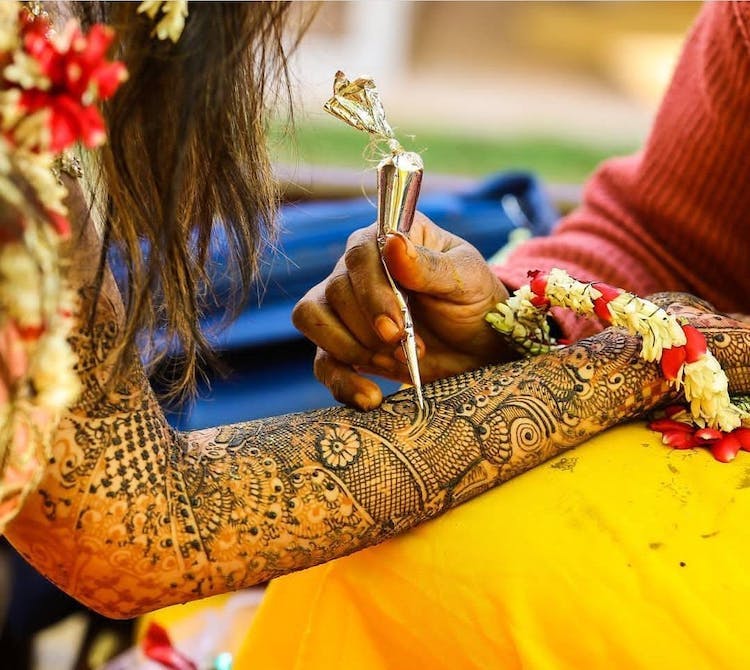 5. With A Different Level Of Swag
How about revealing your coolest side in the mehndi ceremony photography? Adding these stylish and coolest bridal pictures to your wedding album will absolutely be a blissful moment. Wearing stylish sunglasses while flaunting your mehndi design is one such great idea.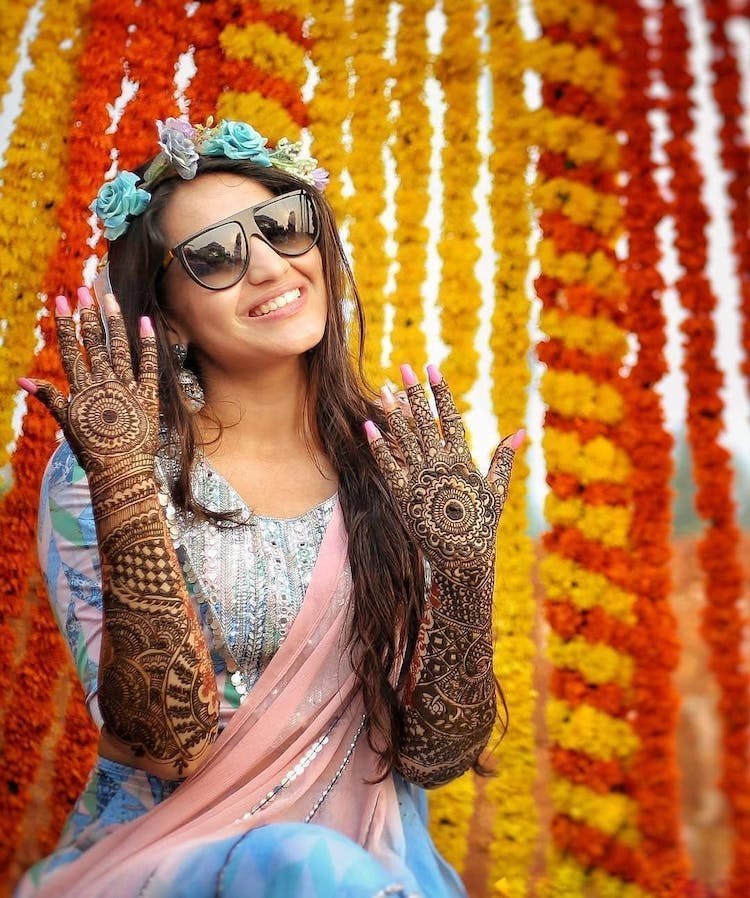 6. Flaunting Your Floral Jewelry On Hands
This is one of the most captivating poses for mehndi function. Flaunting the colorful flower jewelry highlights your henna designs perfectly in the pictures. This beautiful portrait is the best idea to show off your Mehendi and keep it as a beautiful memory.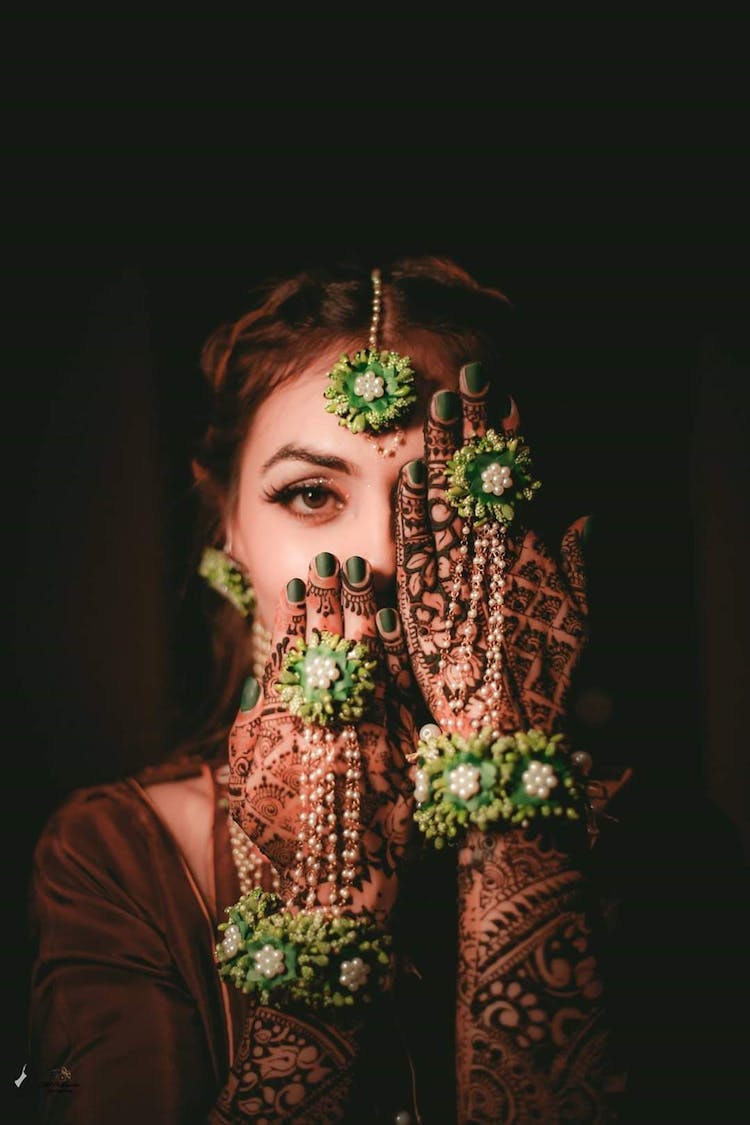 7. With The Wonderful Backdrop Behind
Clicking a picture of your Mehendi ceremony with a floral and colorful backdrop behind can add a special charm to your wedding photos. We are loving this beautiful portrait of this adorable bride sitting below a floral canopy and flaunting her mehndi design.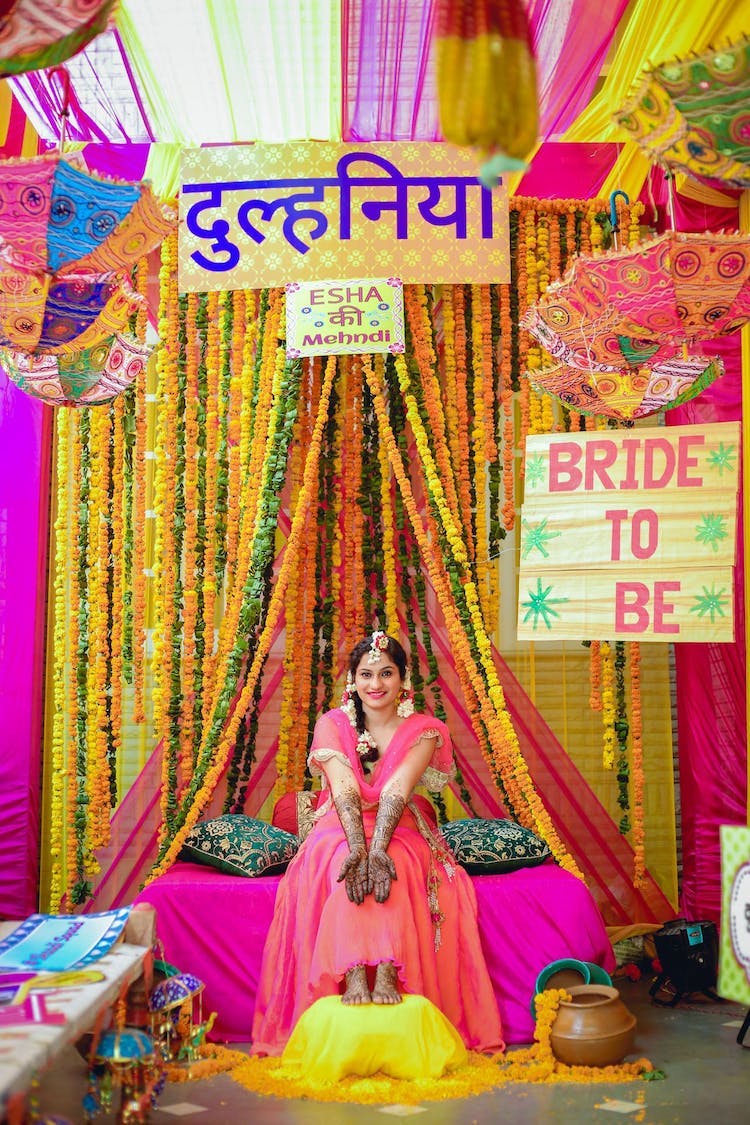 8. Show The Beauty Of Henna Applied Hands
A mehendi ceremony photo album must include stunning pictures of stylish and intricate mehndi designs. Flaunt your beautiful mehndi design along with your bridal makeup and your mehndi outfit in the pictures. We can't stop admiring the full-hand mehndi design of this happy bride.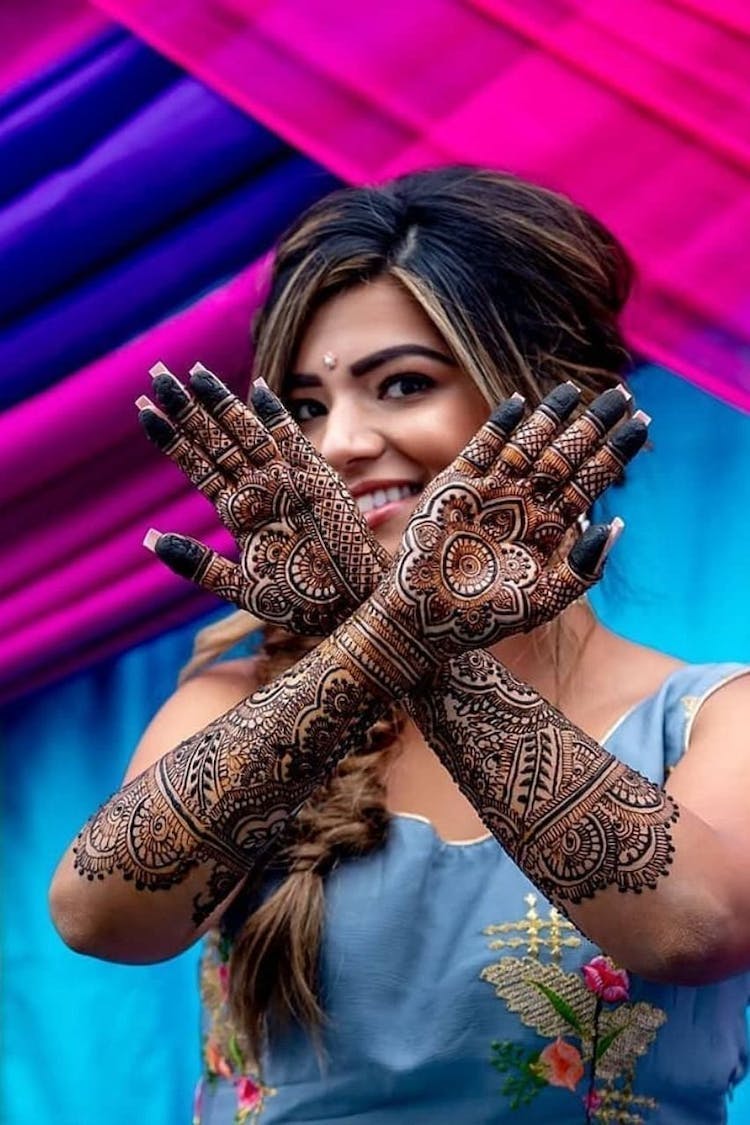 9. Friends-Forever Mehndi Pose
A wedding without friends is just impossible. All the fun and enjoyment begins in the company of your besties at the wedding. So, a Mehendi pose like this one is a must for capturing the true friendship in photo frames that will stay as the sweetest memory of your life forever.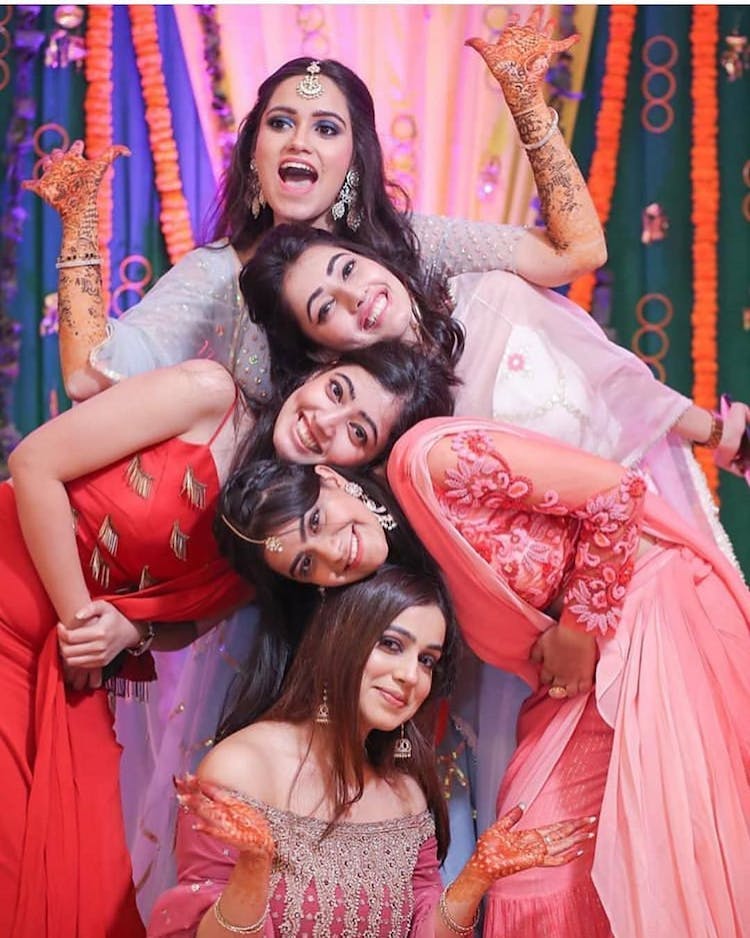 10. Holding A Floral Frame
Another way to capture a mehndi pose is by holding a floral frame in your hands. Clicking such creative and unique poses will look great in your wedding album. It also allows you to highlight your beautiful bridal lehenga and mehndi design in the picture.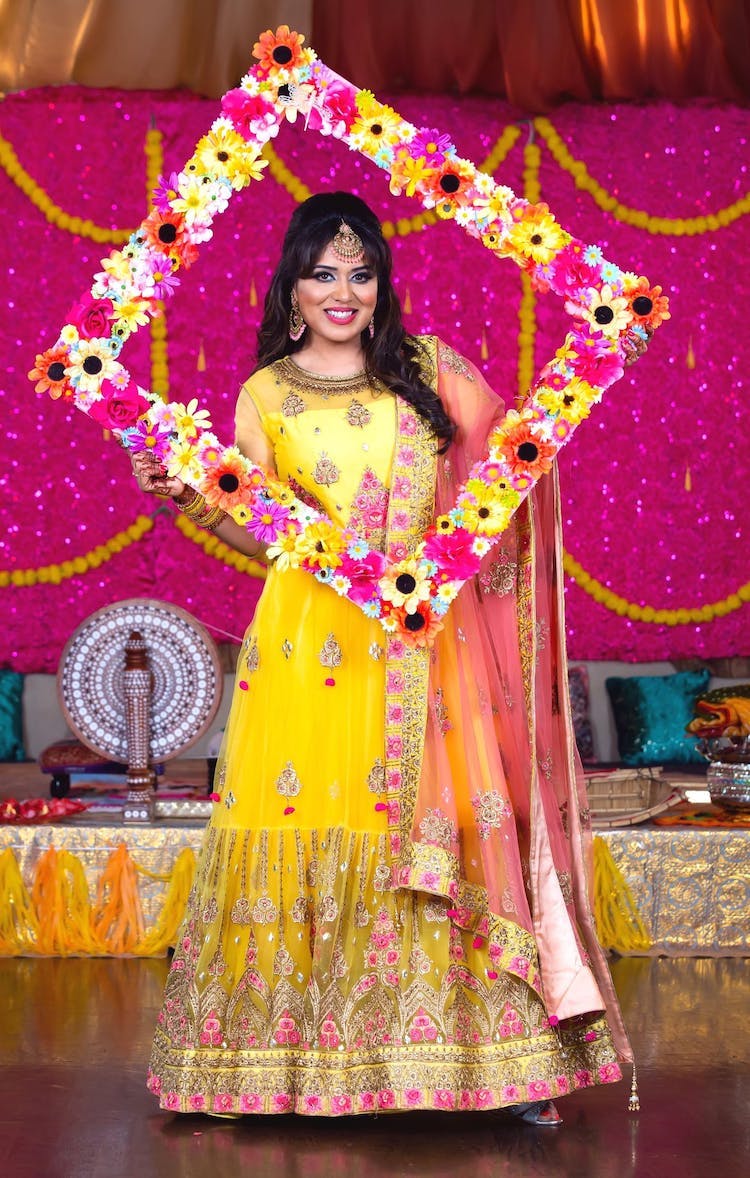 11. That One Classy Pose Of A Shy Bride
A sharmili dulhan showing of her mehndi design is a classic pose that you just can't ignore. We love the simplicity and innocence of this wonderful mehndi shot that is perfectly highlighting her floral mehndi design.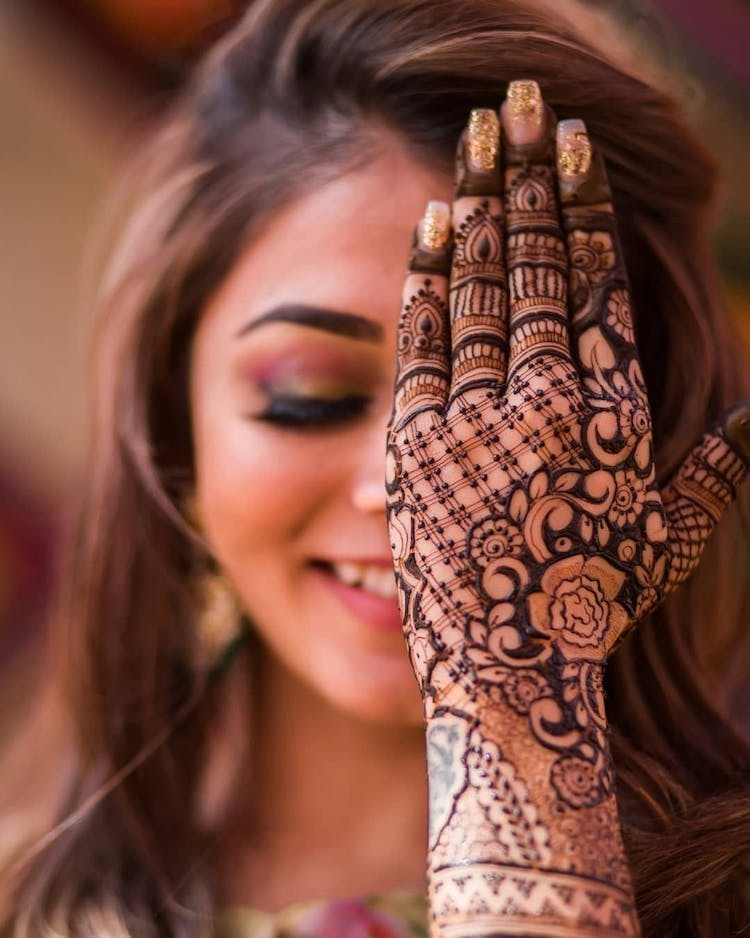 12. Flaunt The Charm Of Your Mehndi Feet
This is a super unique mehendi pose for bride that allows you to flaunt the beauty of your feet' mehndi design perfectly in the pictures. We love the simplicity of this bride who is showing her wonderful mehndi-laden hands and feet in pictures.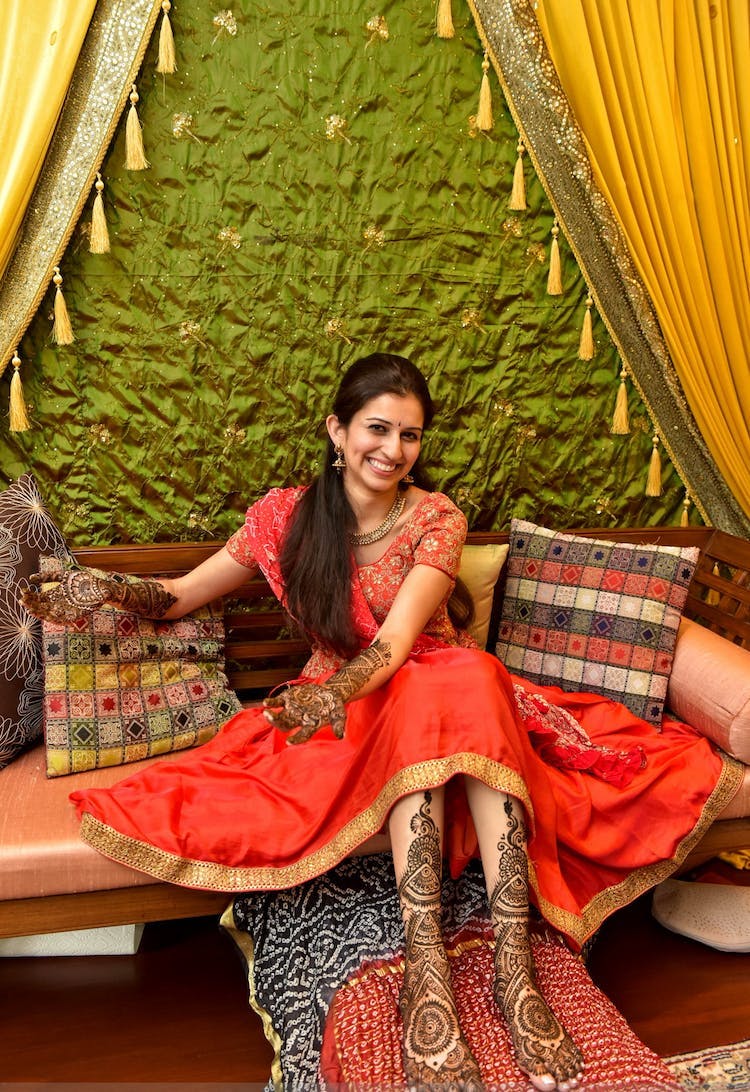 13. With All Bridesmaids' Hands Around
Another super gorgeous mehndi photoshoot ideas includes this unique pose. The bride and all her brides mate around showing their mehndi design is a very creative shot that you must try during your mehndi ceremony. This top-angle shot adds a dramatic twist to the wedding picture.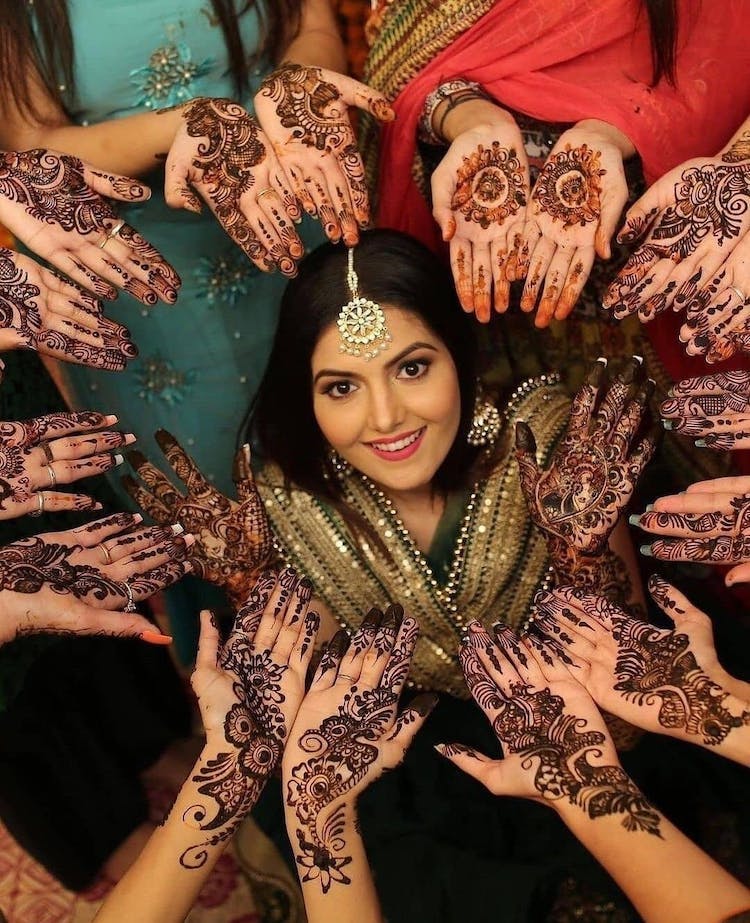 14. Reveal Your Cutest Side
If you want to add fun to your mehndi picture then you must definitely try these kinds of adorable poses. This bride making a pout face and flaunting her mehndi design is the best way to capture some quirky bride pictures.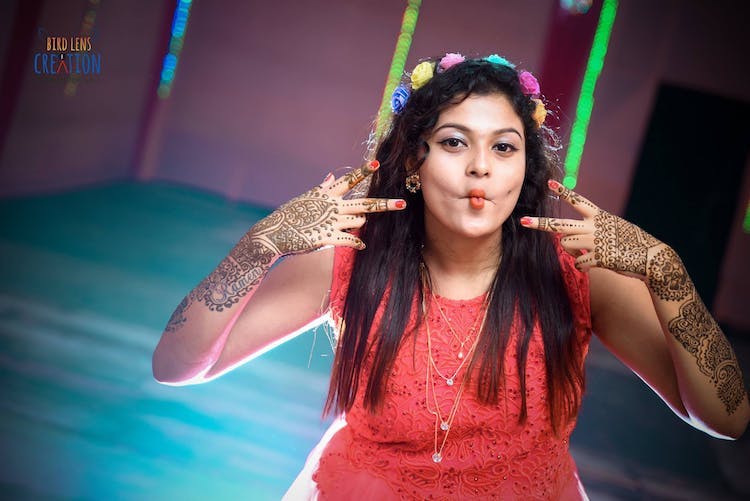 15. With Your Niece/Nephew By Your Side
Don't forget to include your small and cutest family members like your niece and nephew in the mehndi photoshoot. Their innocence and cuteness will add a beautiful angle to your wedding story.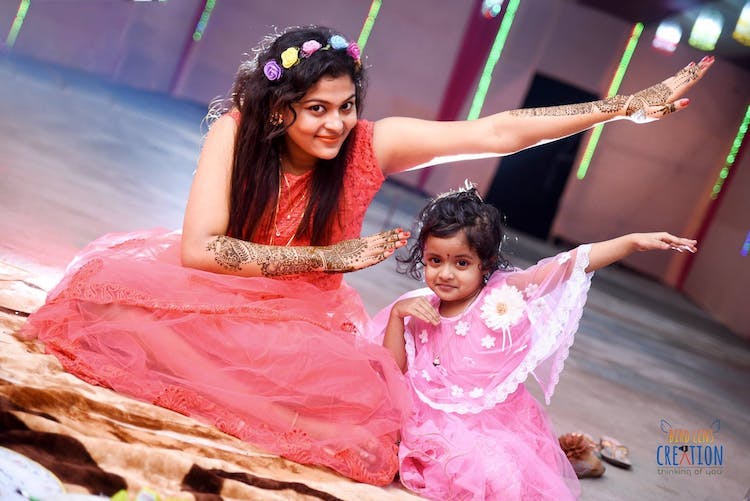 Bookmark your favorite photoshoot mehendi poses for bride from this list and get ready to shoot an amazing mehndi ceremony story.