Nowadays, Candid Wedding photography has become a popular choice among couples to preserve their special moments of the wedding. Candid wedding photography is the art of capturing the natural emotions of people interestingly. The quality of these pictures depends upon how candid the moment is. It is a beautiful way to portray the true emotions of people through beautiful wedding tales.
You will find multiple moments in Bengali weddings like the fun-filled Gae Holud, emotional Sindur Daan, or a joyous laugh of a couple that is the life stem of Bengali wedding photography. These little moments can be made bigger and special with a touch of candid photography. Unlike traditional photography, candid wedding photography does not require posing in front of a camera. 
They are completely a subject of unawareness that adds a dramatic element to your wedding portraits. So, if you also want to give this new age photography a try at your wedding events, then follow the ideas shared below to take perfect candid wedding pictures.
1. Make Use Of Burst Mode
Single-shot is not enough to create the portrait of a perfect wedding moment. Hence using the burst mode in your camera allows you to capture the series of beautiful wedding moments perfectly. Using this trick you can find that one perfect picture out of the innumerable shots taken. It's always better to turn on the burst mode on your camera when you are shooting a once-in-a-lifetime moment. These are the first and foremost choices of candid wedding photographers in kolkata while shooting for Bengali weddings.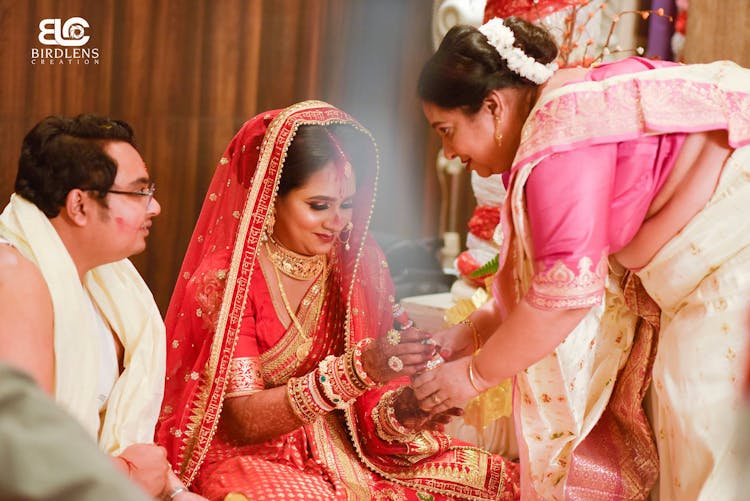 Recommended: Everything You Need To Know About Bengali Wedding Rituals
2. Observe Your Subjects Closely Without Being Noticed
A critical part of the bengali wedding photoshoot is to observe the fleeting moments and rare expressions carefully to capture them into lenses. While candid wedding photography is all about capturing the suddenness of the moment, but still you need to stay ready to capture some incredible and extraordinary wedding moments without letting the people know about them. Take pictures of individuals or groups from a place where nobody is noticing you. This will ease the chances of getting natural shots of people without worrying about a formal pose.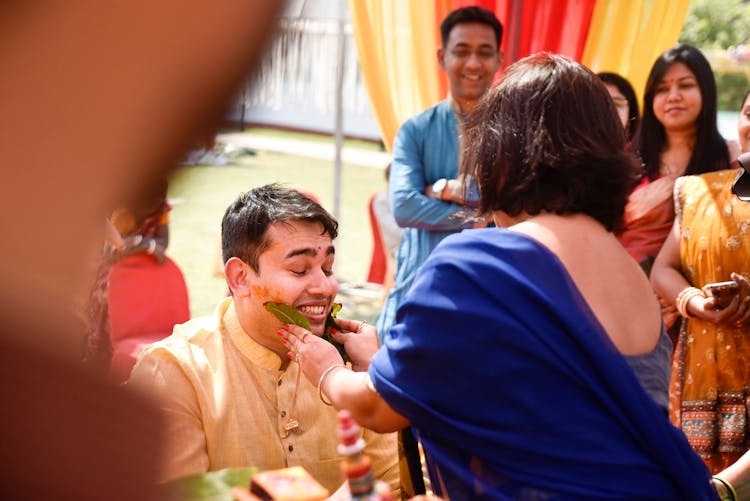 3. Say No To flash Lights
Camera flashes can destroy a sweet and romantic moment in less than a millisecond. A blaze of light falling upon the eyes can kill the private moment. Hence it is always better to avoid the flashlights while shooting a Bengali marriage candid photography. The camera flash can also distract and annoy the couple to enjoy the special moment of their life. So, if you are facing the lower light circumstances then increase your ISO settings in the cameras. And try to use low-light lenses which can see in the dark.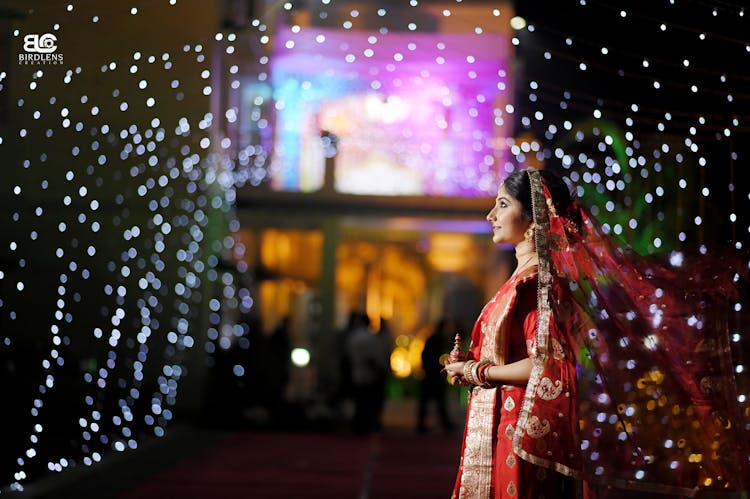 4. Capture The Natural Reactions & Emotions
One of the best steps that we can suggest to you for bengali wedding candid photography is to capture the natural expressions using the camera. Because natural expression can make your wedding portraits speak a thousand words for themselves. There are numerous moments when you can easily capture the natural emotions of the bride and groom through your camera lenses. For instants this adorable couple is providing here one such beautiful wedding photography poses where both of them are unaware of getting clicked into the frames.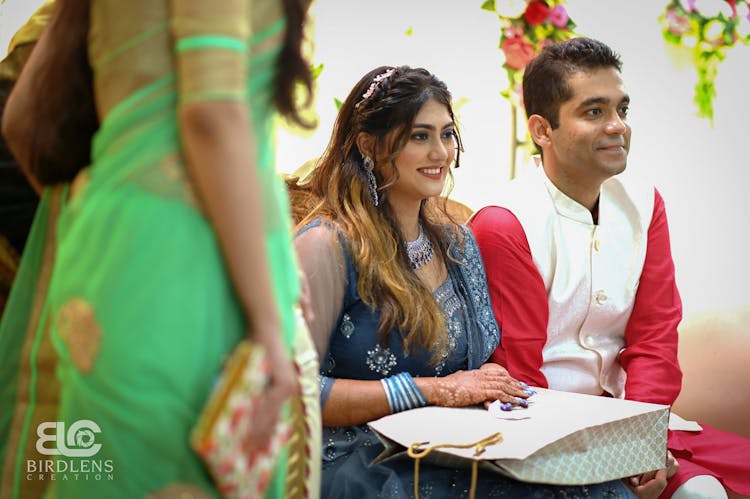 5. Set Your Frame At Hip Level
 If you don't want to get noticed while clicking wedding photo poses then you must adjust your camera at your hip height to take the perfect shot. This hip-level shot can do pure magic in your candid wedding photography. But make sure to carry a large and wide lens for larger coverage. You can also manage a computerized camera which will allow you to shoot successfully without raising your camera level.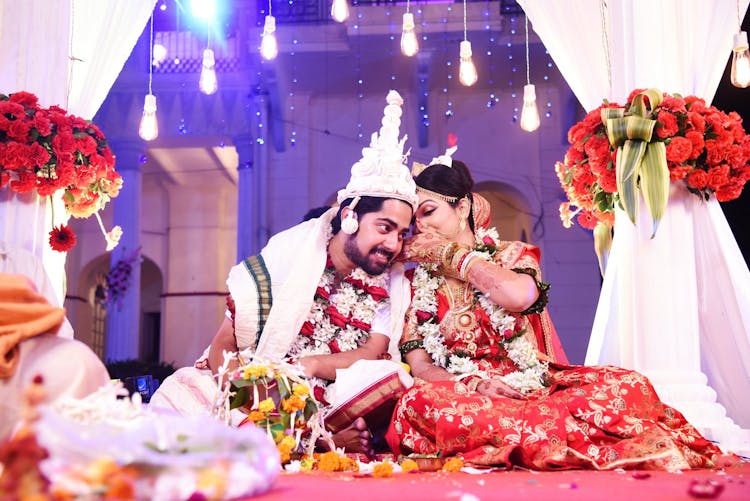 6. Adding Little Humour Is A Great Choice
One more important wedding photography tips we would like to suggest to you is incorporating fun elements in your wedding portraits. There are ample opportunities that you will get in a Bengali wedding like the Mala Bodol ceremony, and the groom welcoming moments that are purely fun-filled and joyful for each member present at the wedding. Capturing such cheerful moments in your cameras can add some spice to the wedding tale and it will also allow bringing a smile to faces after years of marriage.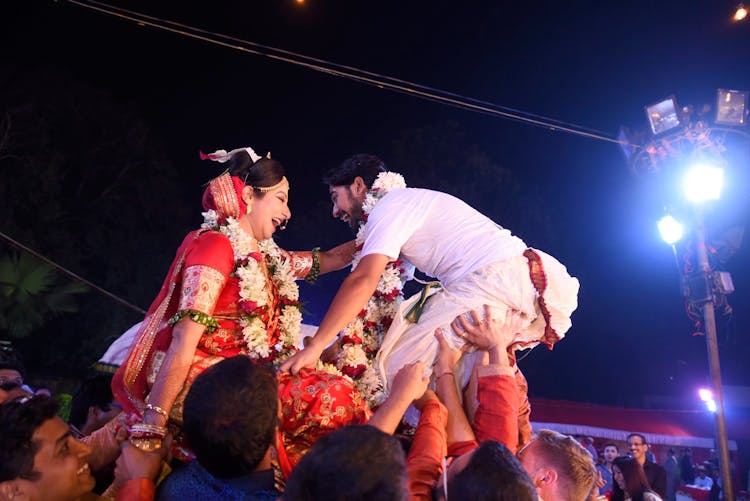 7. Implement The Art Of Anticipations
Capturing people laughing, talking, or crying through your camera lenses is just not enough to create a beautiful wedding tale. What you exactly need is pre-visualizing the wedding moment in advance so that it can portray all the emotional moments perfectly. As a candid wedding photographer, you need to always be on your toes to capture some most amazing and best wedding photo poses of the delightful event from every angle possible.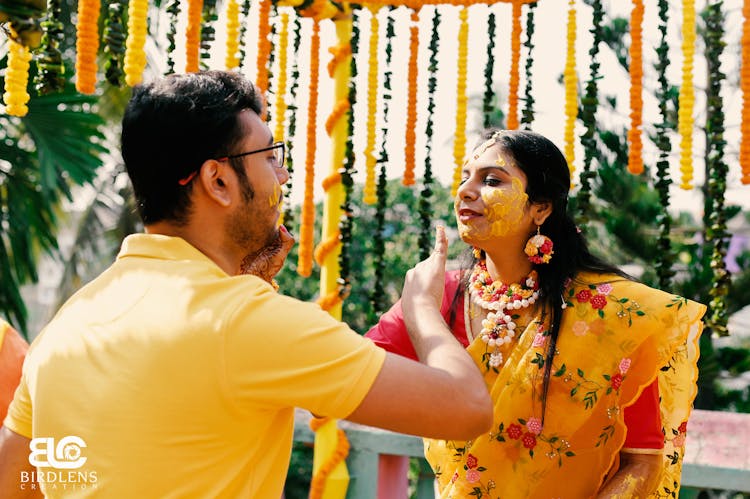 8. Use Zoom Lens
While performing candid photography at an event you need to take pictures of the couple from a distance without letting them notice you. Hence utilizing a zooming focal point can always help you to capture a clear and concise image of the wedding event even from a longer distance. You can use any lance between 100mm to 50mm for producing the best and most natural wedding photos.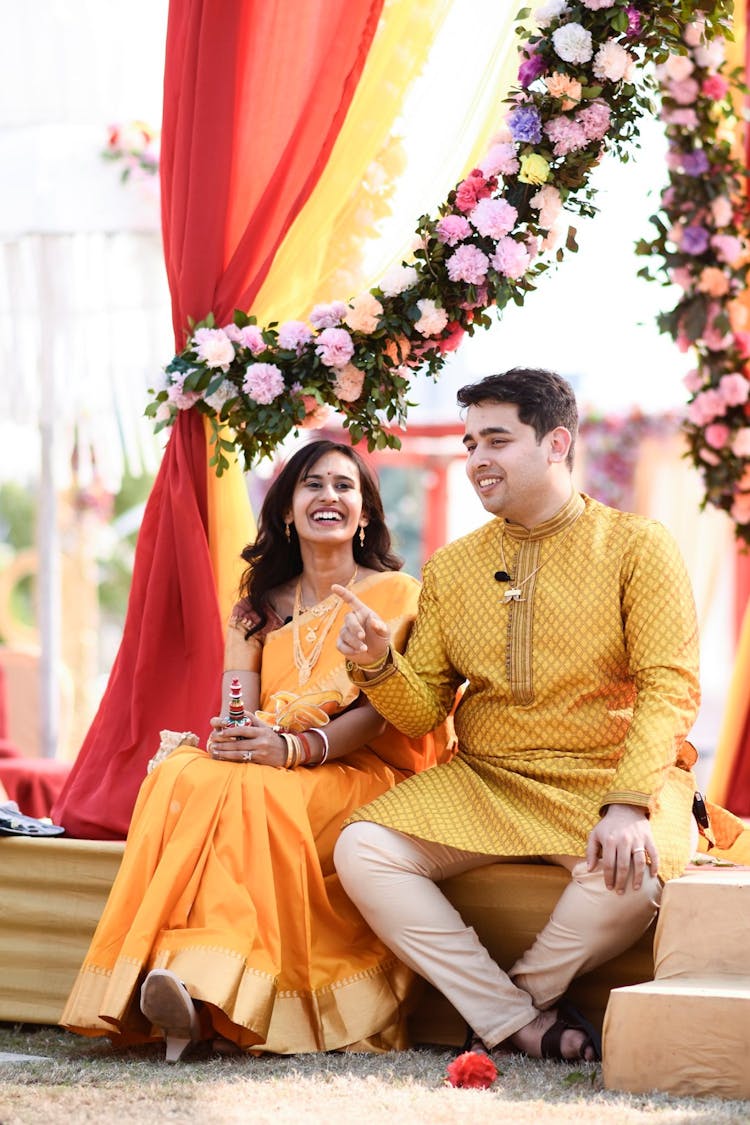 9. Plan Ahead For A Best Possible Shoot
The last and very important tip for wedding photographer in this list is to plan ahead to get the job done perfectly. It is always best to visit the wedding venue before the events take place so that you can check out some good locations for taking pictures of the wedding events. It will allow you to give a proper idea about the angles natural lights and coverage that you need to shoot documentary-style wedding photography.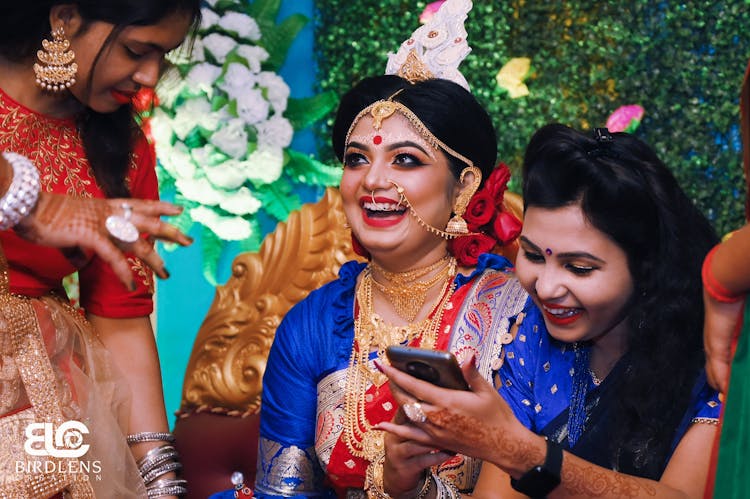 Hopefully, these candid wedding photography tips will help you to ace up your photography experience and to get multiple perfect shots that you need.