Capturing the cuteness of a newborn baby is an adorable trend. Nothing is more beautiful than capturing the magical phase of your newborn's growth. Many parents find it difficult to organize a perfect photo session for their babies. And there is no doubt that capturing a baby in lenses is the most challenging task. But with passing years things have changed. Nowadays baby photography in kolkata has become the latest trend. Every mother dreams of capturing their babies cuteness uniquely and creatively. Since you must be wondering how to get the cutest baby photoshoot in just a few minutes, that's why we bring you some most unique baby photography ideas that you would surely love.
1. An Adorable Pose
Most Indian mother dreams of dressing their little ones like the cutest child god – Gopal. If you are also one of those parents then you need to dress your child in little outfits and jewelry just like this baby. You need to place a bowl or flute in your baby's hand to provide a feeling of little Krishna's look. This one is the most popular baby photoshoot in kolkata which is frequently used for posing little babies for photography.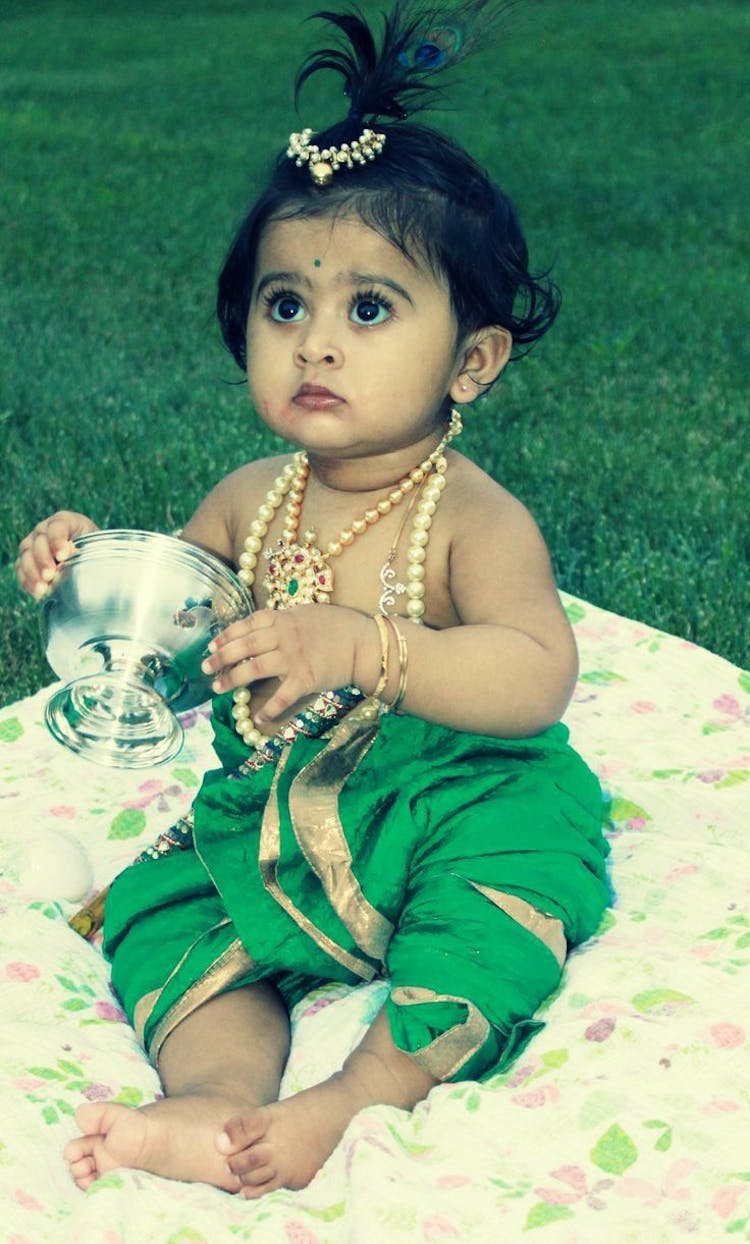 Recommended: Top 15 Bengali Bridal Photoshoot Poses Ideas-Birdlens creation
2. A Cheerful Pose
If you are not getting enough idea about newborn baby photoshoot poses then you can start with a natural and comfortable pose like this one. Captured the natural and playful emotions of your baby to make some beautiful memories for you to keep in your photo album. A happy baby with cuteness overloaded always makes some special place in your happy memories.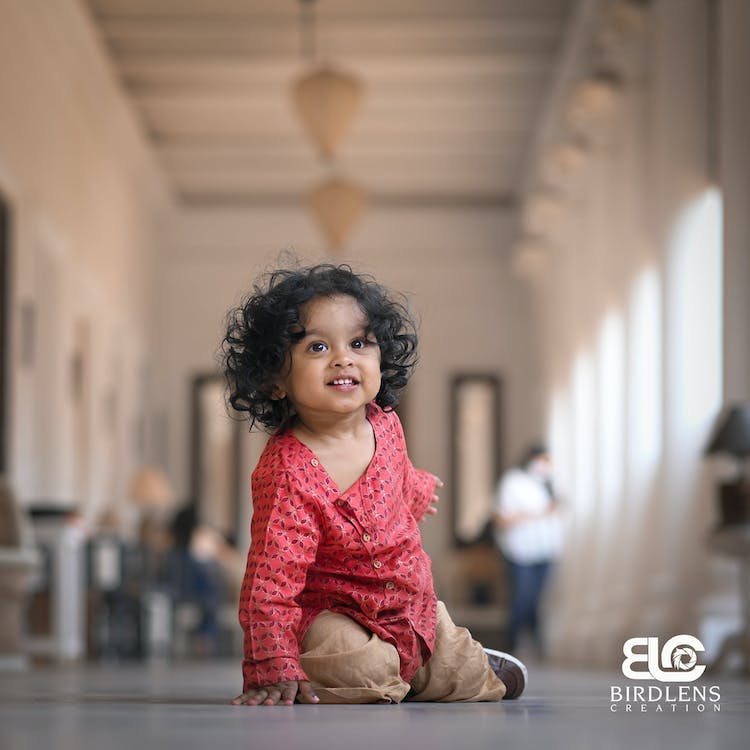 3. Smiling Parents With Little Angel
A family photo is a great option to capture some sweet memories. These are some of the best newborn baby photography ideas. The best part of this kind of photography is the baby would stay calm with you and you can easily capture a simple go-to pose. Hold the baby in your arms and smile looking at the camera to amplify the cuteness of the baby photoshoot. Parents holding the baby in crossed arms is a very simple and most preferred type of baby photoshoot. A dad holding a baby is perhaps the most requested one to show the affections of baby and dad in the picture frames.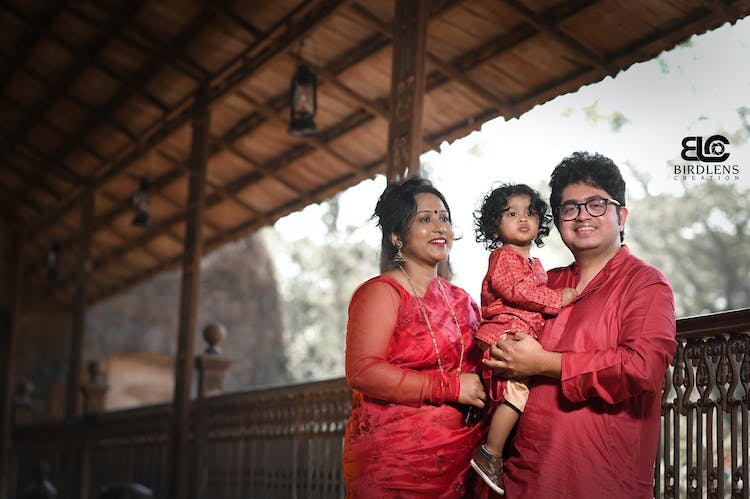 Also Read: Why You Should Hire a Professional Wedding Photographer?
4. A Sweet & Happy Family
If there is anything in this world as beautiful, cute, and lovely as a flower, it is the laughter of an adorable child. The unmatchable beauty of this happy family will melt any heart within a ten-mile radius. Hold your baby together in your arms and let him decide how he or she wants to pose. Make sure to bring that angel smile to your baby's face to capture the happiness around. These are some simple baby photoshoot poses with parents that can click a truly adorable picture.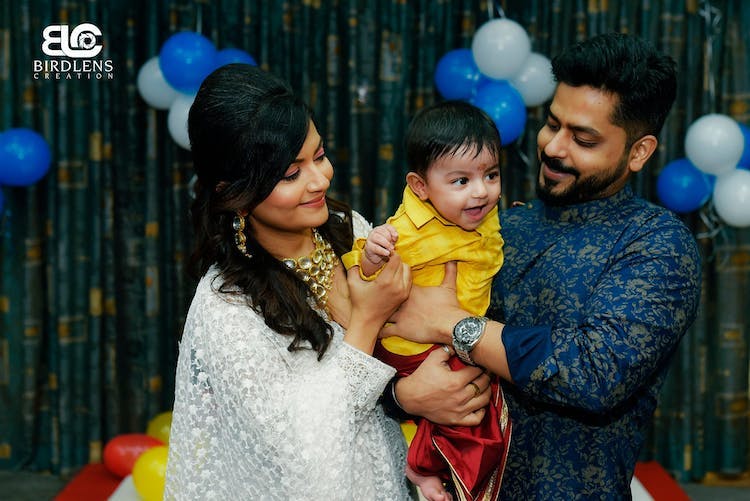 5.  Little Munchkin
You may agree or not but rapping your little one in a soft blanket is real trouble but don't worry you can go with this simple rapping technique to capture a cute pose of your little angel. This kind of baby shoot poses at home must be done under the supervision of an experienced child photographer who can handle the baby and make them pose comfortably without letting them cry. Looks like this little one is really in a mood of playing and we awe of his or her lovely expressions.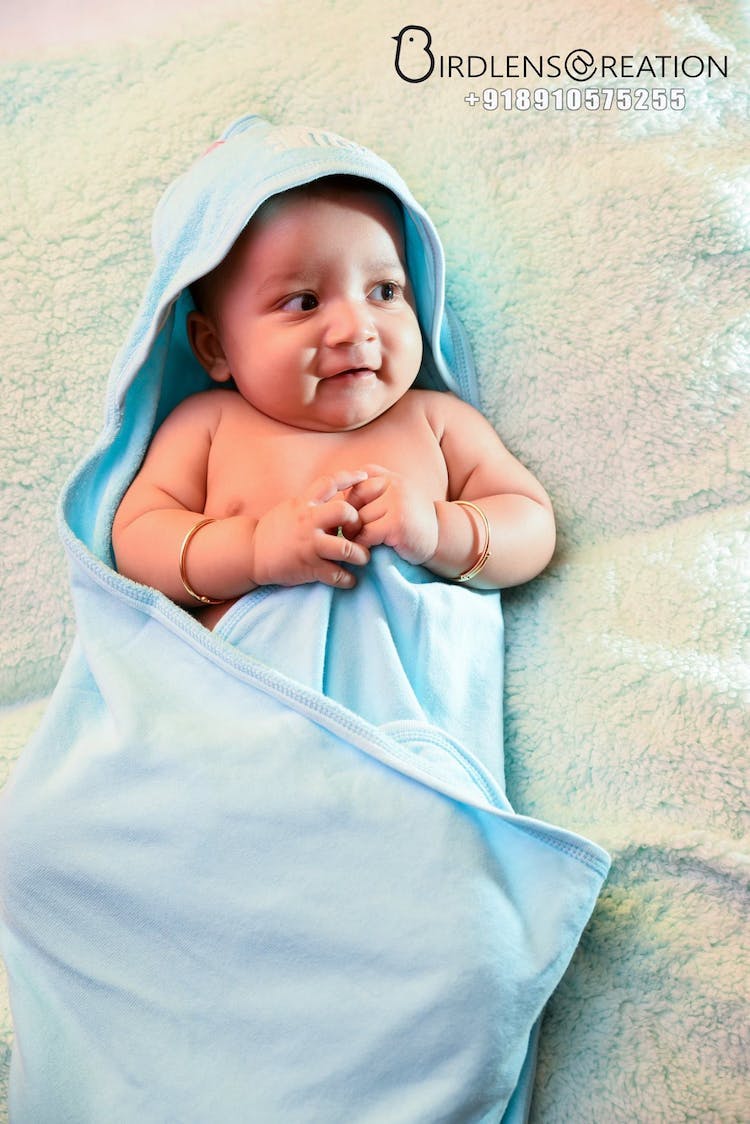 6. Pink Fairy
A little fairy sitting in a park or garden is a priceless picture that will offer you some sweetest memories. Capture their wonderful reactions when they see a butterfly or play with the grass for the first time. All you need is a pretty fairy dress to capture your princess in a cute frame. This kind of photoshoot for new born babies is a real treasure in your photo albums. You can also make them sit in a baby pool in your garden area and let them play with the water to get some amazing pictures.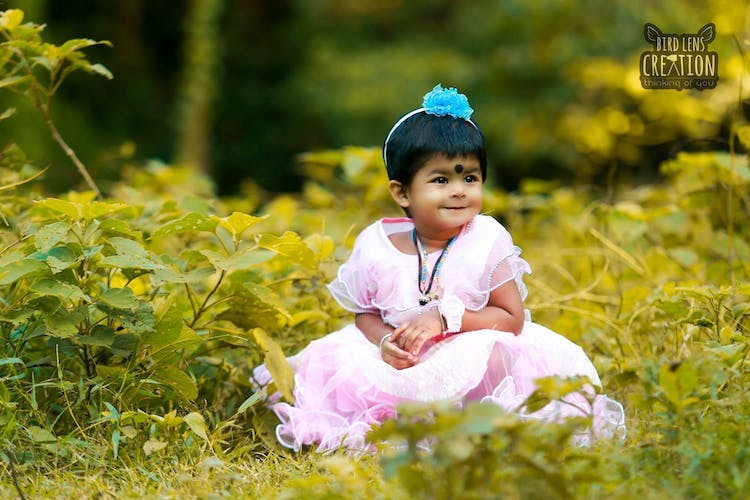 7. Playful Moments
Babies are known for their playful behavior. The joy this cutie pie is having is simply reflected on her beautiful face. These happy and priceless moments can be a good photoshoot for new born babies. Capture your baby's cuteness while they are in a playful mood and crawling over the bed. We all know that babies love to play whenever they get a chance, so, try to take some candid snaps of these joyful moments. And spice up this adorable image by adding your favorite captions or emojis to post it on Instagram.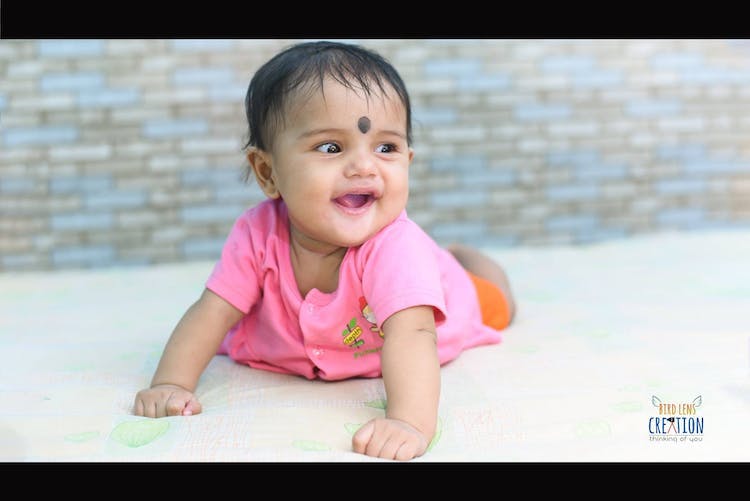 8. Say Cheese
Babies look super cute when they give a pretty smile. It is not possible to describe the beauty of this priceless moment in words. This little princess is ready to give a perfect shot for an adorable picture. This kind of photography is also an ideal option for new baby photoshoot. The heart-melting smile of this baby is the best anti-depressant for all of us. Keeping some soft toys in the sides of your baby will work as a great prop to enhance the sweetness of the image.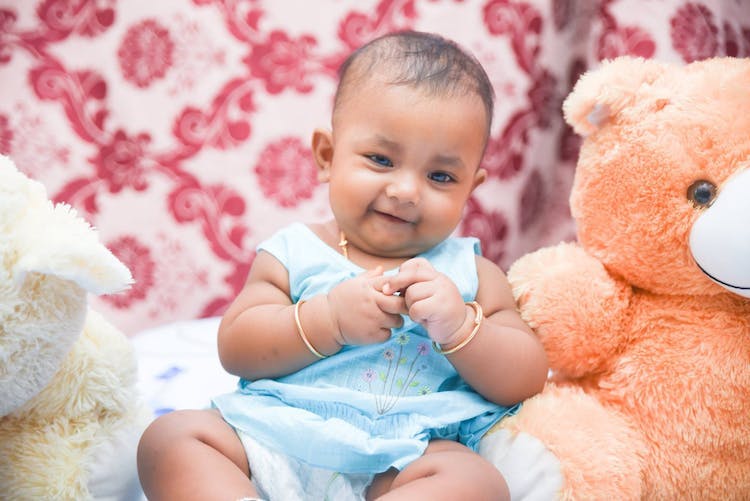 9. The awe so cute Pose
What about capturing the shocking expression of your newborn in this unique way? The result of this funny photo click is always amazing. You can put his/her favorite toys in the backdrop to get some award-winning baby pictures. This fantastic baby photoshoot idea will always bring a smile to your face. This natural pose with soft toys makes some everlasting cherishable moments forever. Clothes don't matter for such fun-filled poses. The most important thing is taking the snap at the correct time.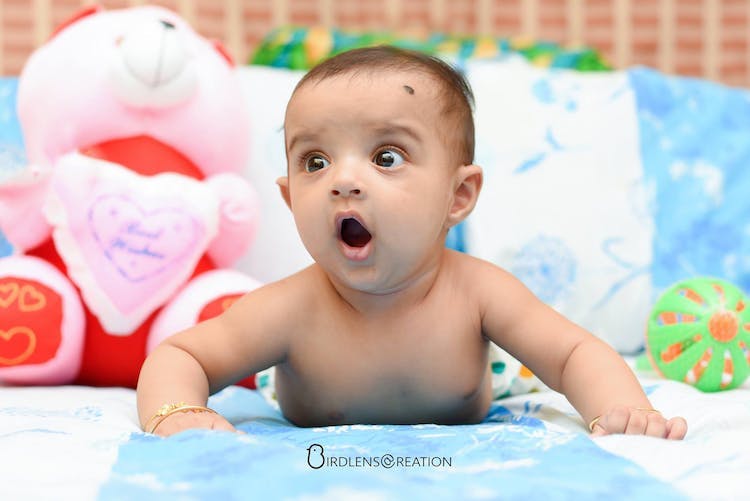 So, these are some fun and cute newborn baby photoshoot ideas that you must try to create some exceptional and sweetest memories of your life.