Every parent is excited to welcome the new one to the family. Every single moment of your baby, right from their endless nappy changing, regular feeds, and sleepless nights soon passes like a dream. All these precious moments become past memories. And that is why every parent wants to preserve these moments using their cameras to relive the beautiful memories of their children.
Welcoming a new baby is a life-changing moment that holds joy and excitement. The first time you hold the baby in your arms, their innocent smile and playful nature must be captured perfectly to provide you most delight able memories. Baby photoshoot in kolkata has seen immense growth in recent years. Couples are planning for creative newborn photography to get some adorable baby pictures. Of course, every newborn photographer has a unique way or style of doing things, but they can add special charm to your baby pictures. but still, if you prefer to capture our baby pictures, then we would love to share with you a few useful newborn photo session tips to make this experience an enjoyable and beautiful one.
1. Allow Enough Lighting
Lighting place is a very important role in a photographic session. Improper lighting can badly impact your newborn photography session. You can create multiple cute newborn portraits using a large windowpane that lets in natural light. But sometimes we need to skip to the studio light for the best effect, the reason it natural light does not stay the same all around the day. You must remember by using studio light to arrange the light source in a direction where the baby's head is laying.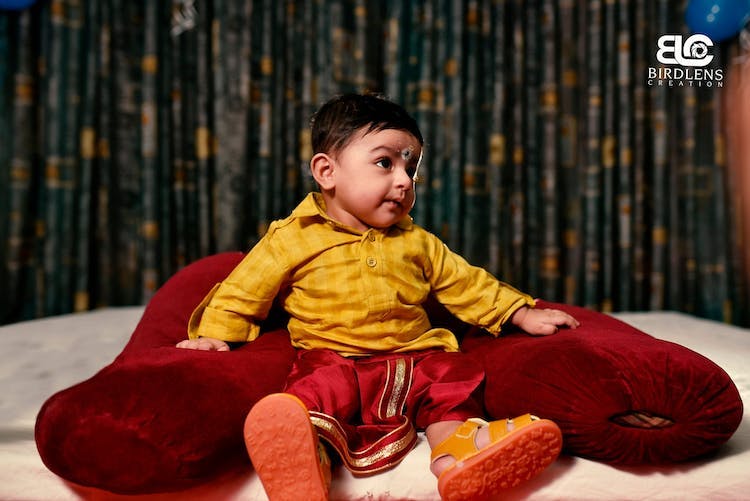 Recommended: 9 Cute Baby Photography Poses Ideas – Birdlens Creation
2. Keep The Baby In Happy Mood
If you want to ensure successful baby photography in kolkata then you must make sure that your baby is in a happy mood and ready for the photographic session. Ensure that the baby is happy and warm will let you conduct a stress-free photography session. To make that possible make sure that your little baby gets enough sleep. Because a sleepless baby looks enraged and starts crying. Feeding your baby is also important to avoid any chances of a prime pose due to hunger.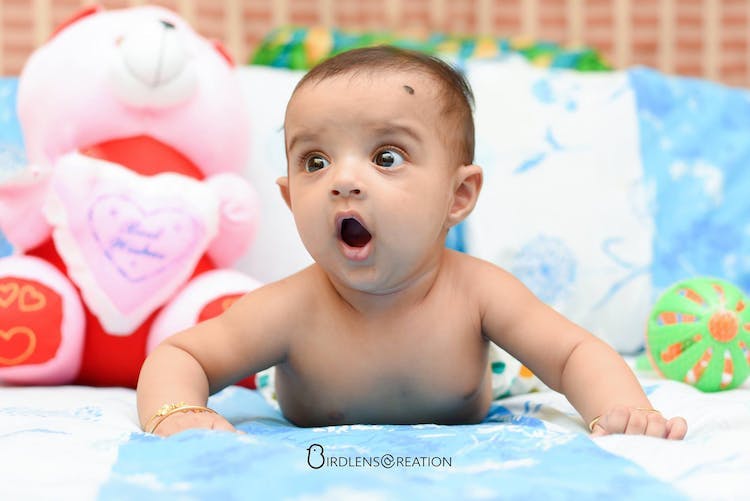 3. Experiment With Different Angles
The hardest things for beginners in newborn photography are the angular shots. A perfect angle of the little one can dramatically impact the look of the baby picture. Experimenting with these angles can help you in breathtaking new born session photography. The best angle for baby photography is when you go on to the baby level to capture some portrait shots. Shoot your baby from different perspectives with the same pose by moving around.
4. Include Props
Get creative in a new born session at home by including some adorable props. Using soft materials like a blanket, soft toys work great with the delicate skin of the baby. Blanket wraps are the cutest ones for in home new born session. You can also use a bean bag and make sure to lie your baby comfortably on it. The cutest props like hats keep your baby warm and add a creative look to the images. You can choose any color that complements your baby's picture background perfectly.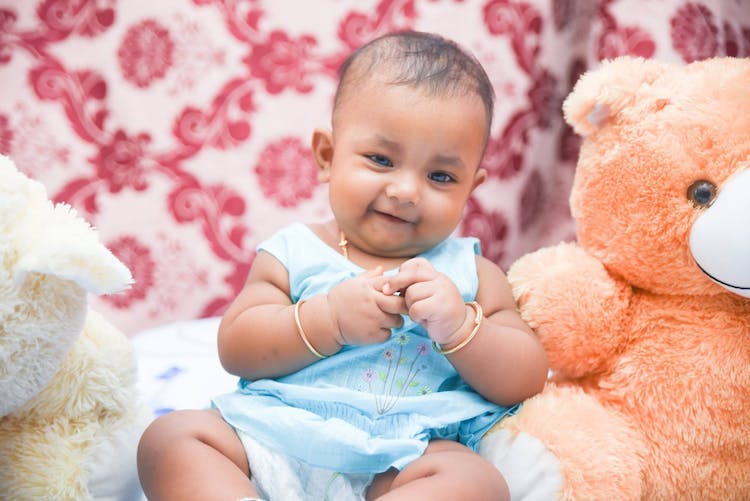 5. Take Care Of Your Baby's Safety
Keeping your baby safe during indoor or outdoor newborn style photography is the most important thing that you must take care of. A little mistake can spoil all happiness. Check whether your baby is warm enough because they can get cold easily. Offer support to your baby's neck to avoid any strain over their soft cartilage.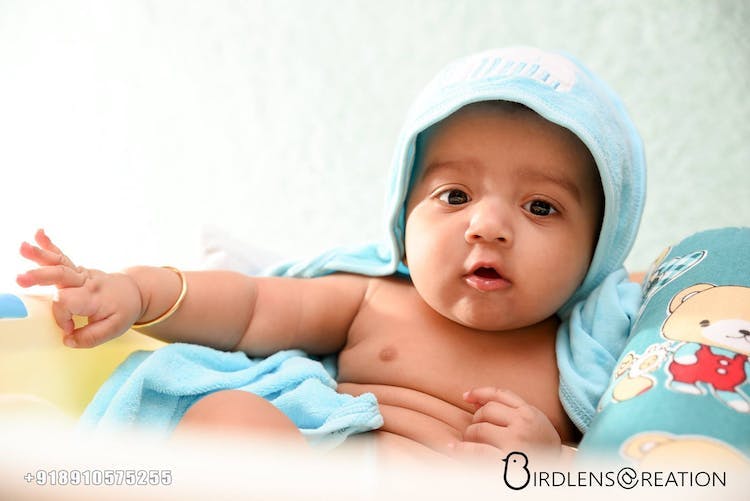 6. Decide The Location In Advance
Location is another deciding factor in captivating newborn photography. Deciding the location of your baby photoshoot before the session will save your time and offer you a stress-free photo session. if you are conducting an outdoor newborn photoshoot then you must take the help of travel blogs to know the best locations in your area. You can also conduct the shoot in a peaceful park to have a fun-filled picnic with your little one. The best place for an indoor photoshoot is your baby's nurseries that you can use to create some beautiful and everlasting memories.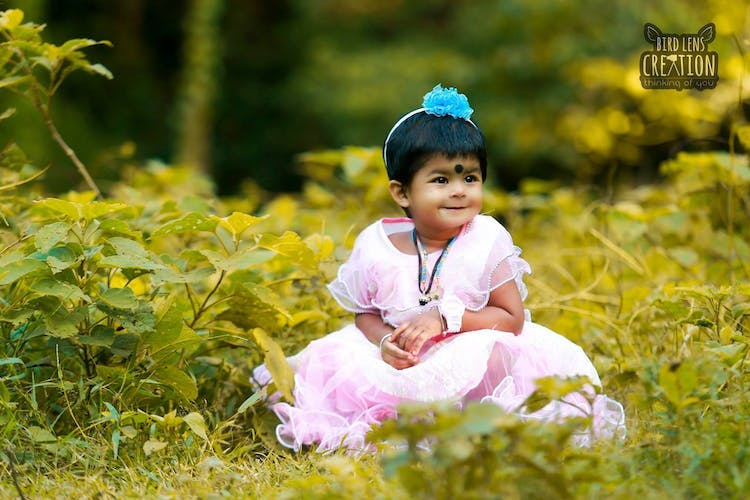 7. Make Them Laugh
Every parent wishes to preserve the smiling faces of their baby's in beautiful pictures. Whether it's the first smile or regular smile of your little munch skin it can offer you some truly adorable pictures. To make them laugh during the photo shoot you can try to make some funny sounds or play a jingle or a baby music and dance on it to capture their giggles. Making a funny face or tickling your bay with a feather can help you achieve the smiling pose of your baby.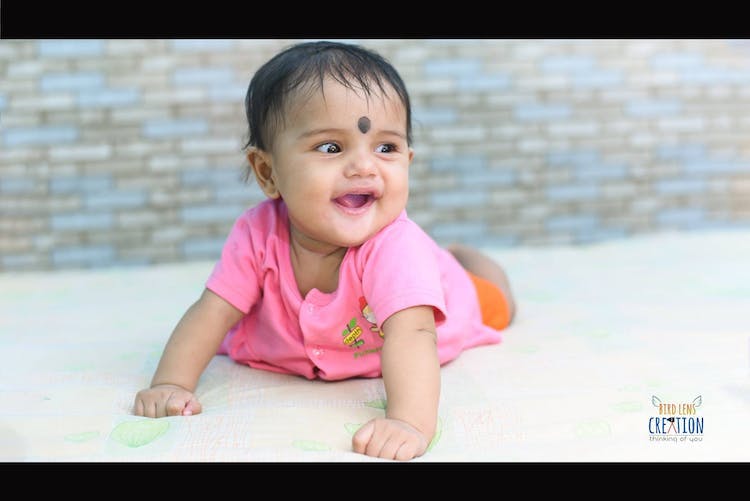 8. Choose The Perfect Accessories And Backdrops
Another interesting element in a newborn photography session is a perfect backdrop that can turn your baby pictures into the most dramatic images. You can experiment with different bright cloths or bedsheets to offer an elegant touch to your baby pictures. White or pastel fabrics are the best ones to try for. Don't hesitate to try faux fur to get the most stylish baby pictures. Adding flowers or petals can also enhance the beauty of your baby photography.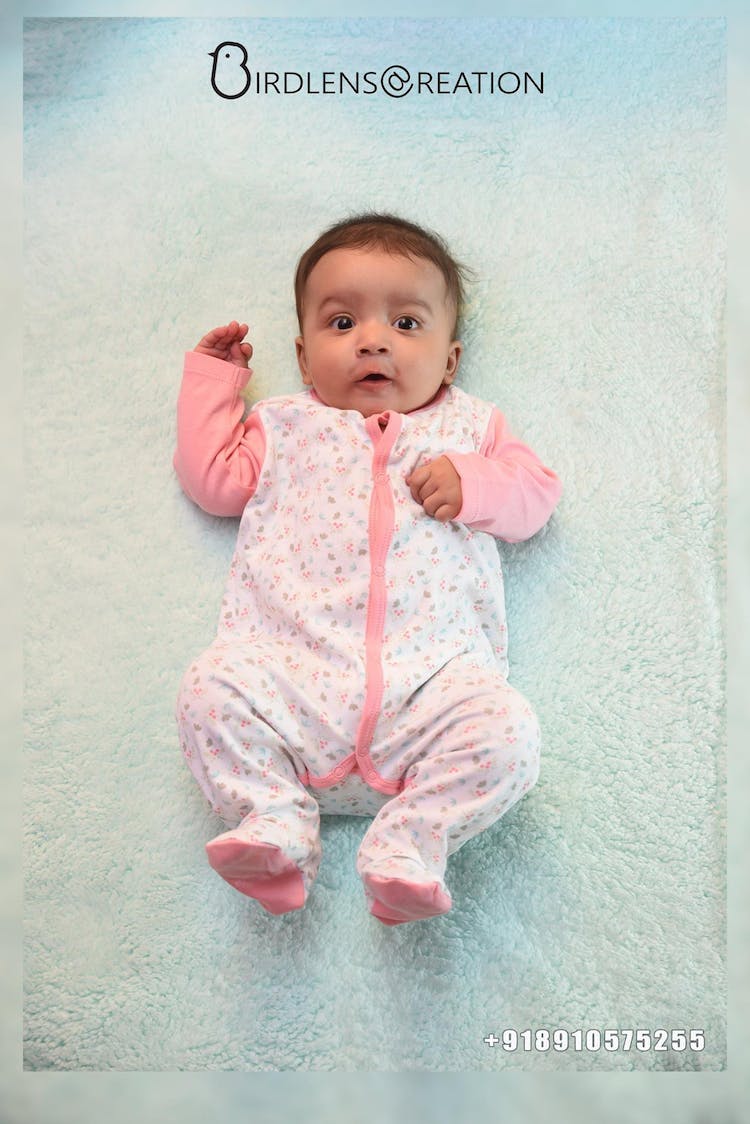 9. Get Inside The Picture Frame
Family newborn shoots are the most popular ones in our country to capture a happy newborn baby moment. Including yourself in the picture will let your baby stay calm and quiet. Capturing a family photo shoot with a newborn will create some extremely beautiful memories of your life. Plan your family photoshoot early in the day or at a time when your baby stays quite happy.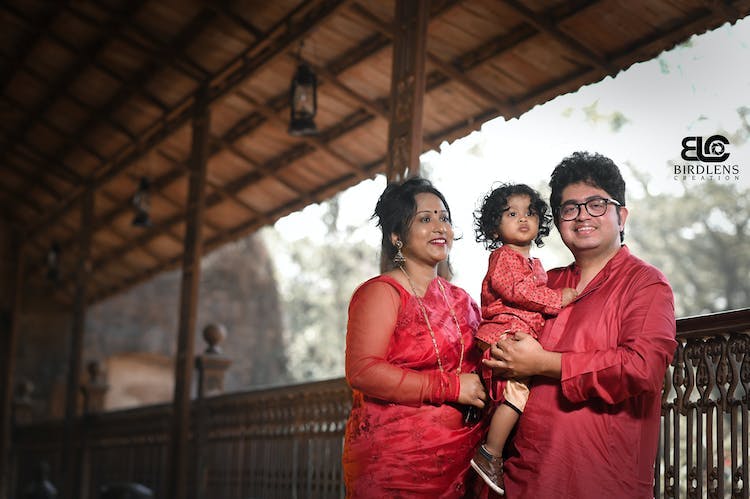 The most important thing in this newborn photography guide for parents is maintaining the safety of the little one. We hope that all these steps will help you to conduct a joyful and hassle-free baby photography session.