Welcoming a new member into your family is an incredibly joyous occasion. Those tiny fingers, delicate eyelashes, and adorable smiles are moments that you'll want to cherish forever. To capture these precious moments, a newborn photoshoot is an ideal choice. When it comes to preserving these memories, Birdlens Creation the renowned newborn baby photographer in Kolkata and the newborn photographer near me is here to offer you the top 10 tips for a successful newborn photoshoot.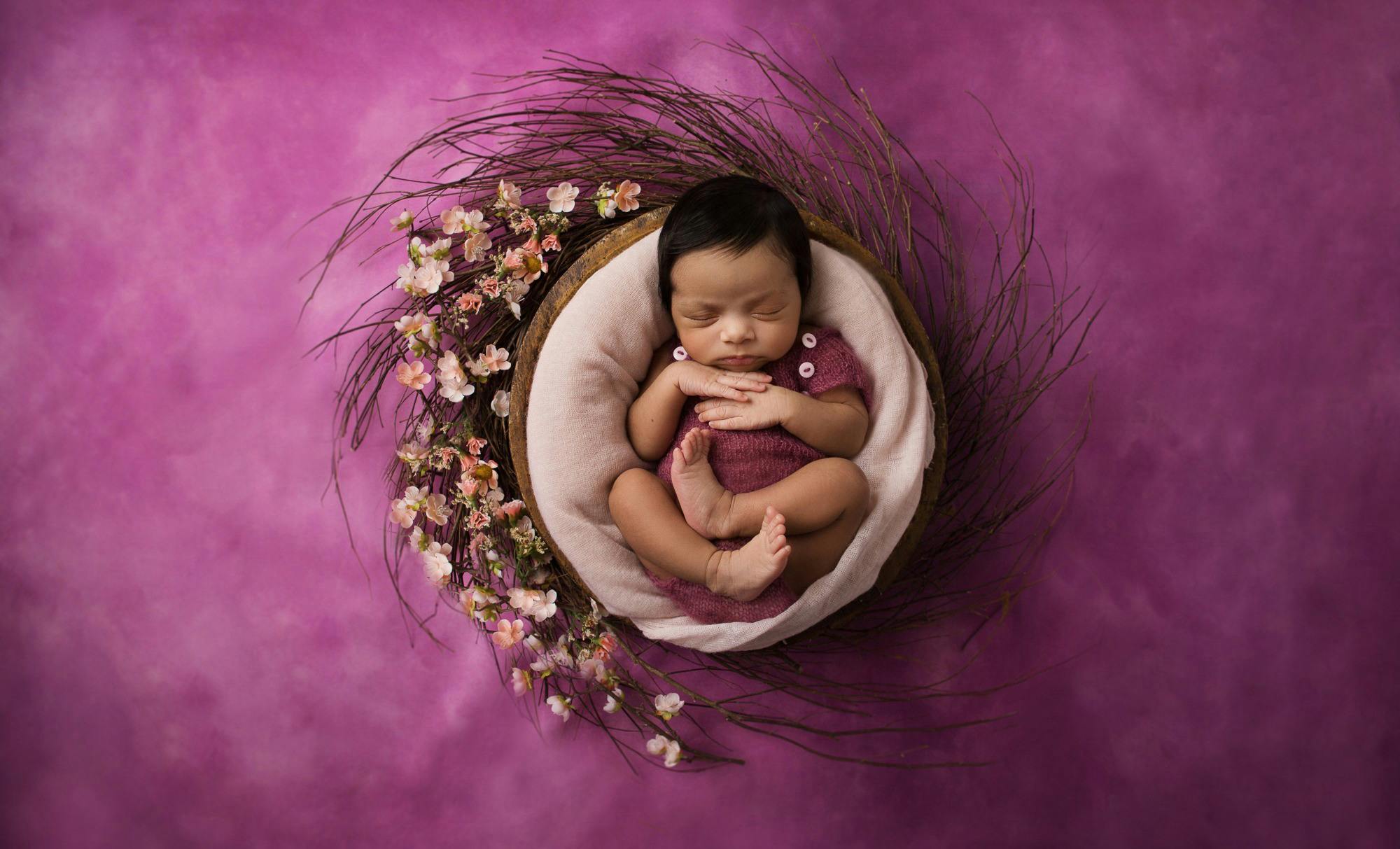 1. Plan Ahead with Birdlens Creation:
- Begin by scheduling your newborn photoshoot in advance, ideally during your pregnancy. This allows you to secure a spot with Birdlens Creation, ensuring availability during the early days of your baby's life.
2. Opt for the Right Time:
- Timing is crucial for newborn photoshoots. It's best to plan the session within the first two weeks of your baby's birth, as newborns tend to sleep more deeply and curl up easily during this period, making it easier to capture those adorable poses.
3. Create a Cozy Environment:
- Birdlens Creation knows that newborns are most comfortable in a warm and cozy environment. Ensure that the room where the photoshoot takes place is comfortably heated to keep your little one relaxed and sleepy.
4. Feeding Schedule:
- Maintain a feeding schedule, so your baby is content and well-fed during the session. A full tummy equals a happy and cooperative baby during the photoshoot with Birdlens Creation.
5. Dress Simple and Light:
- For the photoshoot, choose simple, light-colored clothing for both your baby and yourselves. Neutral tones can help emphasize your newborn's natural beauty.
6. Safety First with Birdlens Creation:
- Safety is a top priority during newborn photoshoots. With Birdlens Creation, you can rest assured that your baby will be handled with the utmost care and attention to ensure their safety at all times.
7. Minimal Props:
- While props can add charm to the photos, it's essential to keep them minimal. Birdlens Creation recommends using soft, baby-friendly props to avoid overwhelming your little one.
8. Capture Natural Expressions:
- Allow your newborn's personality to shine through in the photos. Photographer specializes in capturing those fleeting, natural expressions and emotions that make each baby unique.
9. Stay Relaxed:
- It's common for parents to feel a bit anxious during their baby's first photoshoot. However, Birdlens Creation's experienced photographers will put you at ease, ensuring a relaxed and enjoyable experience for everyone involved.
10. Patience is Key:
- Finally, remember that newborns can be unpredictable. Birdlens Creation's photographers are patient and understanding, willing to take the time necessary to capture those perfect shots.
In conclusion, capturing the beauty of your newborn is a once-in-a-lifetime opportunity. With "Birdlens Creation" by your side, the premier newborn photographer in Kolkata and the trusted "newborn photographer near me" you can trust that your newborn's first photoshoot will be a resounding success. By planning ahead, creating a cozy environment, and following these tips, you'll have a collection of precious memories to cherish for a lifetime. Contact Birdlens Creation today to schedule your newborn photoshoot and create lasting memories of your little one's early days.
FAQ :
1. When is the best time to schedule a newborn photoshoot?
- The best time for a newborn photoshoot is within the first two weeks of the baby's life. During this period, newborns tend to sleep more deeply and are more easily posed for those adorable shots.
2. How long does a typical newborn photoshoot session last?
- A newborn photoshoot session usually lasts around 2 to 4 hours . This extended timeframe allows for feeding, comforting, and capturing a variety of poses and expressions.
3. Are there any safety precautions taken during newborn photoshoots?
- Yes, safety is a top priority. Professional newborn photographers are trained to handle babies safely and gently. They ensure that the baby is comfortable and secure in all poses, and they never force babies into uncomfortable positions.
4. What should I bring to the newborn photoshoot session?
- It's a good idea to bring essentials such as diapers, extra baby clothing, feeding supplies, and any special props or outfits you'd like to include in the photos. The photographer will typically provide some props and accessories as well.
5. Can siblings and parents be included in the newborn photoshoot?
- Absolutely! Many parents choose to include siblings and themselves in the photoshoot to capture beautiful family moments with the new addition. Discuss this with your photographer to plan accordingly.
6. Can I request specific edits or retouching for the final photos?
- Most photographers are open to discussing specific editing preferences or retouching requests. Communication is key, so feel free to talk to your photographer about any specific enhancements you'd like for the final images.