Top 10 Most Popular Pre-Wedding Photography Locations in Kolkata
Pre-wedding photography has become an essential part of every couple's journey towards marriage. Capturing those heartfelt moments before the big day allows couples to create cherished memories that last a lifetime. Kolkata, with its blend of modernity and tradition, offers a plethora of captivating locations that serve as picturesque backdrops for pre-wedding photoshoots. In this article, we'll explore the top 10 most popular pre-wedding photography locations in Kolkata, where couples can bring their love story to life.
1. Victoria Memorial: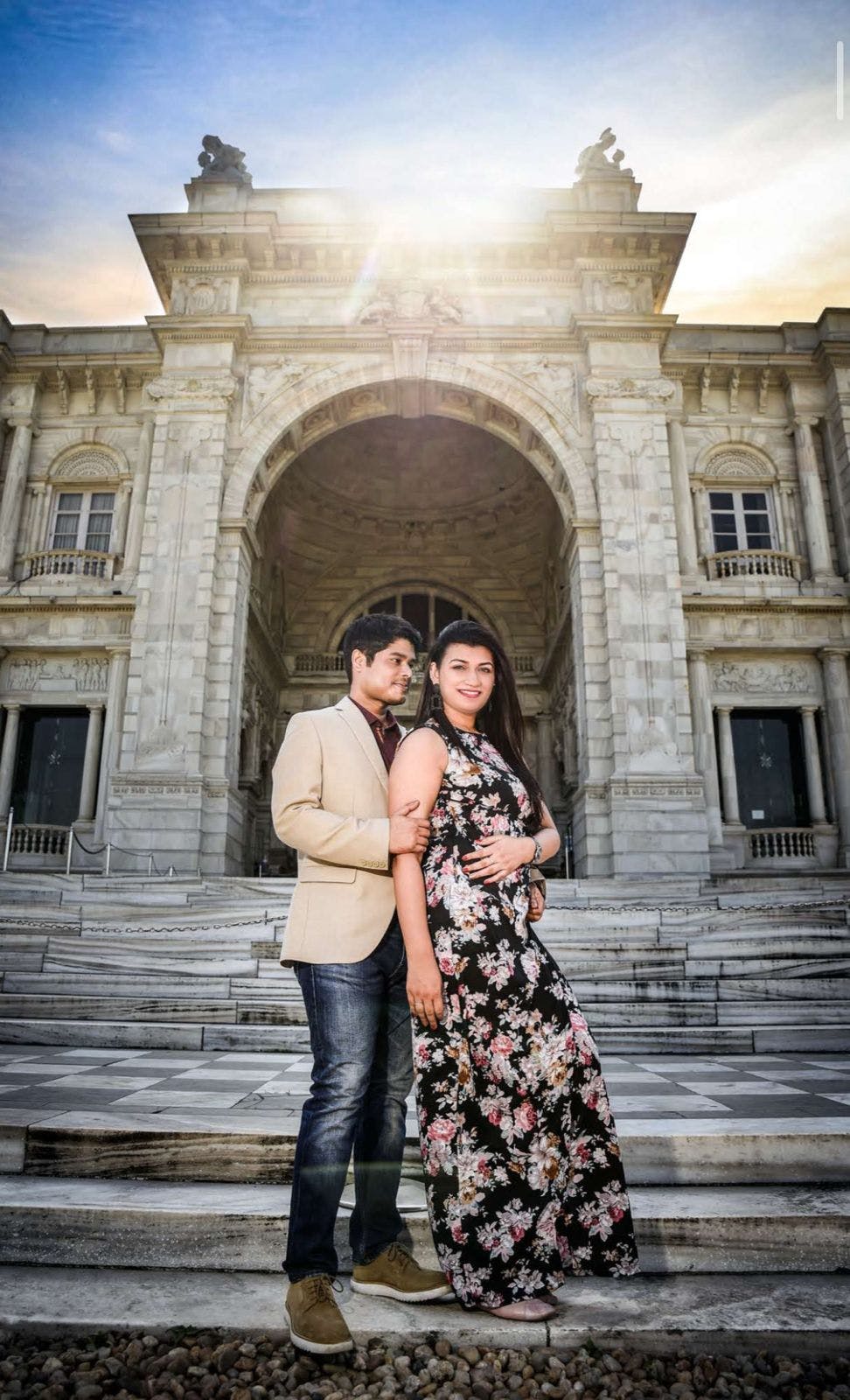 This iconic monument is a favorite among couples for its grandeur and timeless beauty. The lush gardens, elegant architecture, and serene lakes provide a romantic setting that perfectly complements pre-wedding photoshoots.
2. Princep Ghat: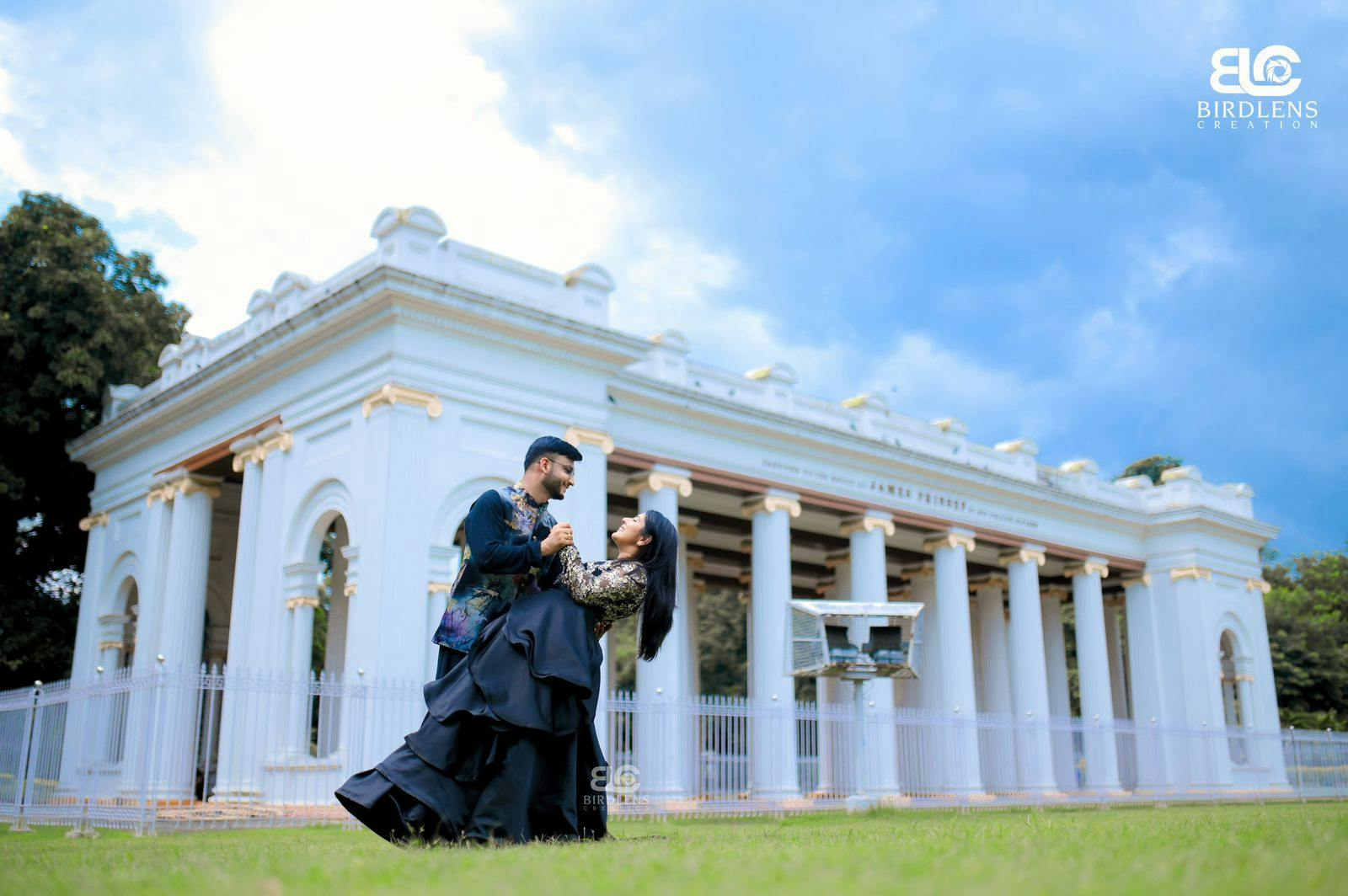 Overlooking the Hooghly River, Princep Ghat offers a stunning view of the Vidyasagar Setu. The combination of water, greenery, and the majestic bridge creates an enchanting ambiance for couples seeking a blend of nature and urban aesthetics.
3. Kumartuli: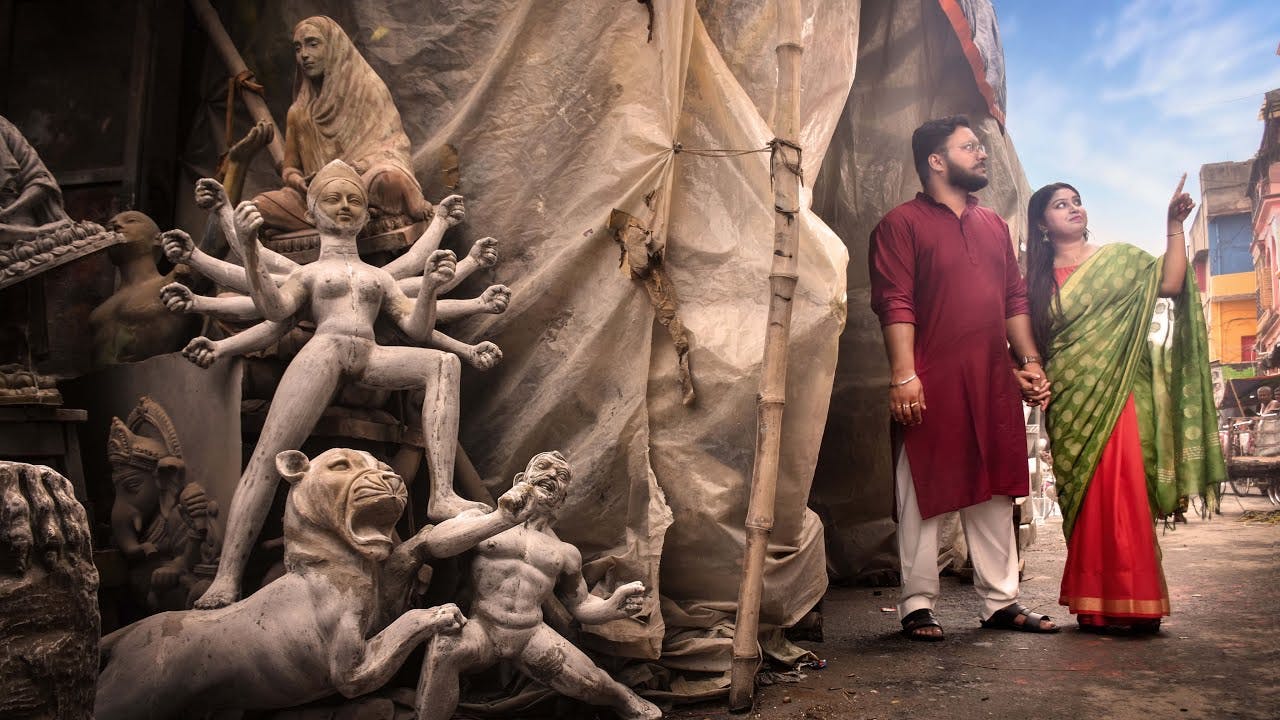 Known for its vibrant atmosphere and traditional clay artisans, Kumartuli presents a unique backdrop for pre-wedding photography. The artistic alleys and intricate sculptures add an artistic touch to the photographs.
4. ECO Park: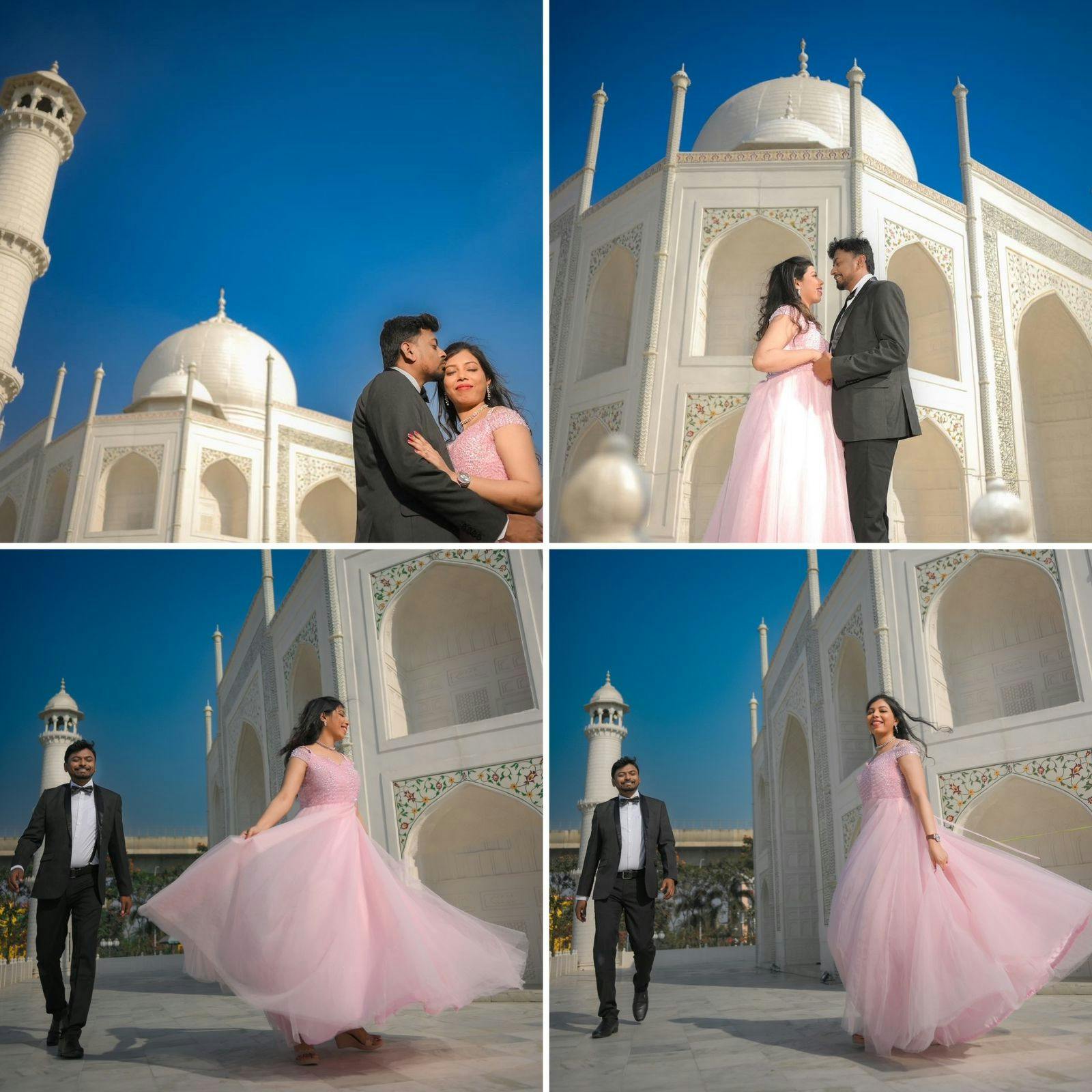 Eco Park, a serene haven for pre-wedding photography, offers a picturesque backdrop. This natural oasis in the heart of the city provides lush greenery, tranquil lakes, and vibrant gardens. Couples can capture their love amidst the beauty of blooming flowers and sparkling water features. With its diverse landscapes, from bamboo groves to open meadows, Eco Park offers a range of settings to suit every couple's style. Whether it's a candid moment by the lakeside or a dreamy stroll through the flower gardens, Eco Park's enchanting charm makes it an ideal pre-wedding photography location for creating lasting memories. For 7 Wonders mainly people attract here.
5. Laha Bari: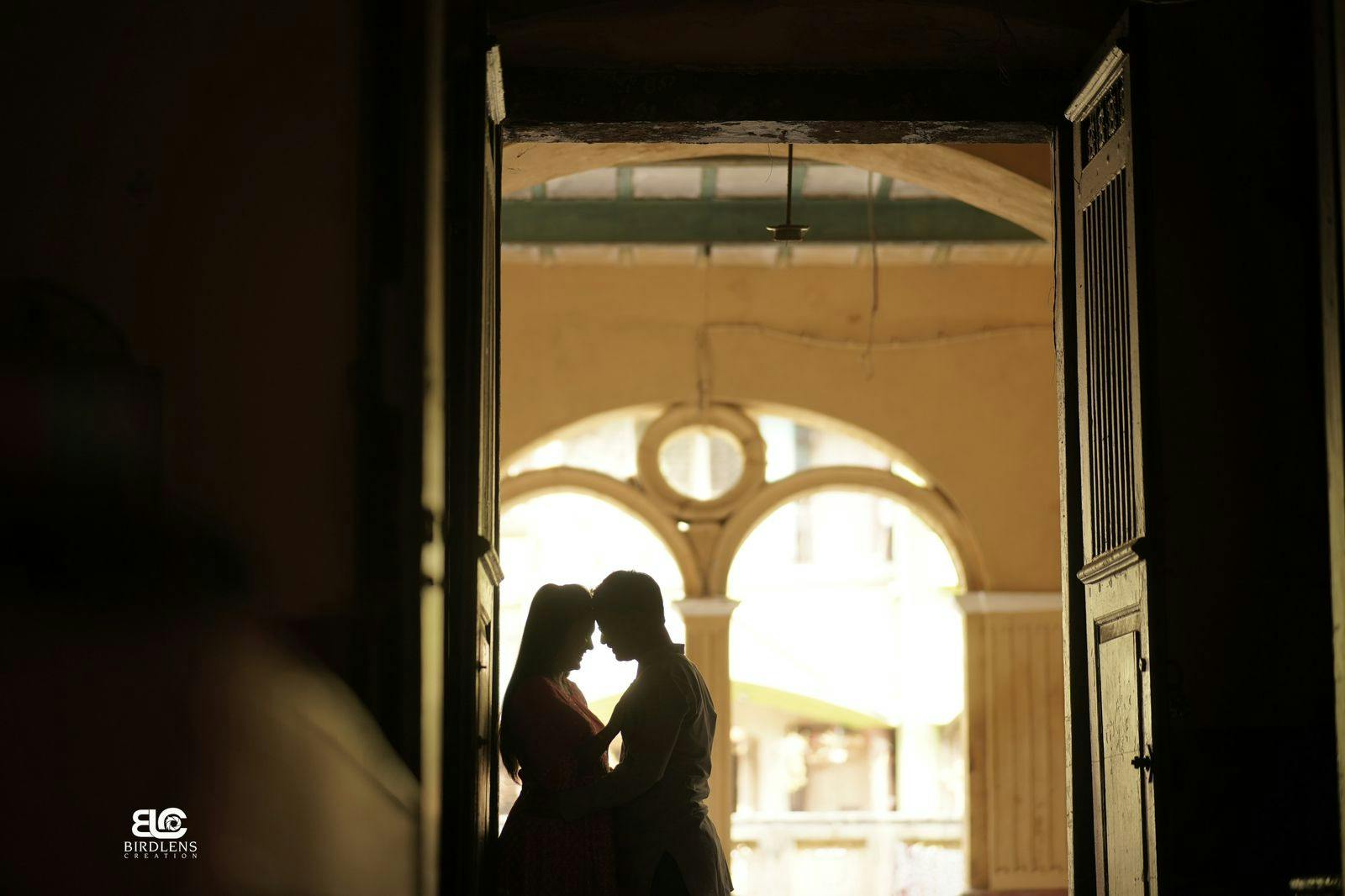 Laha Bari in Kolkata is a captivating pre-wedding photography location. With its timeless charm and architectural beauty, it offers a picturesque backdrop for couples. This historic mansion, adorned with intricate detailing and lush gardens, creates enchanting moments. The elegant interiors and sprawling courtyards provide diverse settings for capturing the essence of love. From intimate shots amidst foliage to grandeur within the palace-like structure, Laha Bari promises a unique blend of tradition and romance. For couples seeking an unforgettable pre-wedding photoshoot in Kolkata, Laha Bari stands as a delightful choice, promising beautiful memories against a captivating heritage backdrop.
6. Howrah Bridge: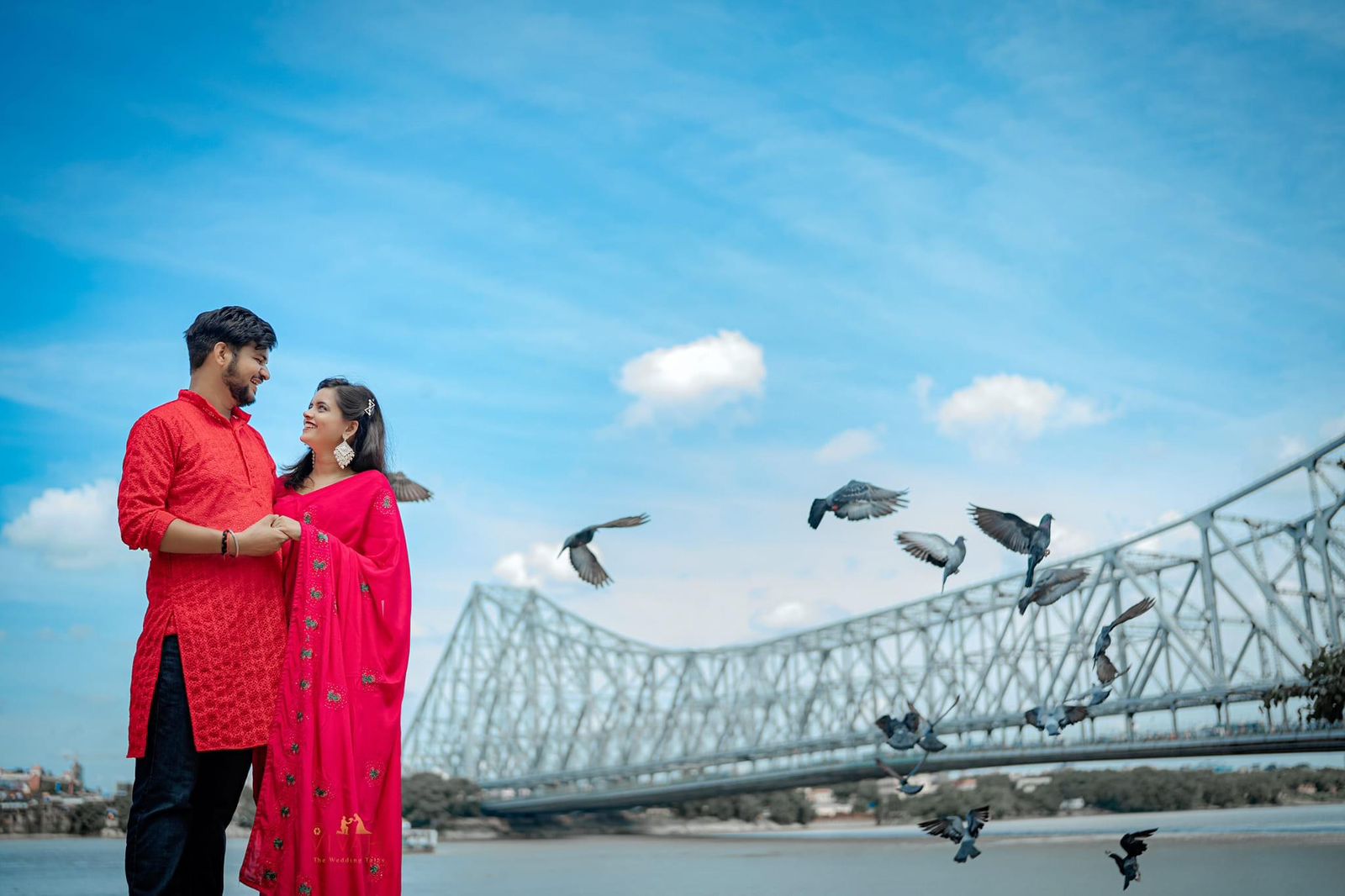 The majestic Howrah Bridge is not just a landmark; it's a symbol of Kolkata's identity. Capturing a couple's love against the backdrop of this iconic bridge creates a captivating narrative.
7. Bortir Bill: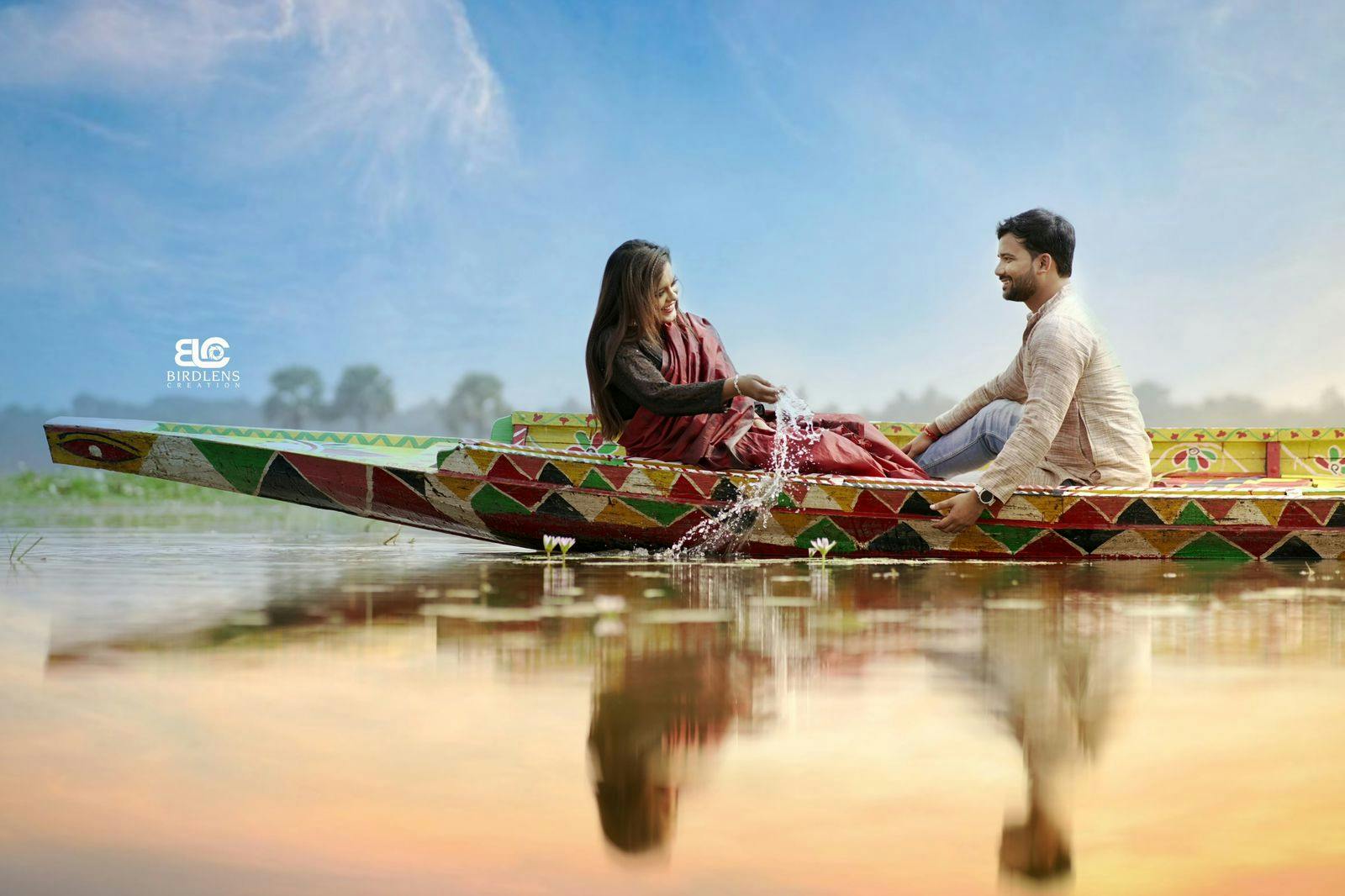 Bortir Bill is a charming pre-wedding photography location. Nestled amidst nature's beauty, it offers a serene backdrop for capturing love stories. With its lush greenery, tranquil waters, and picturesque surroundings, Bortir Bill creates magical moments for couples. Whether it's a romantic stroll by the lake or a cozy embrace under the swaying trees, this location provides endless opportunities for timeless photographs. Couples seeking a blend of nature and love find Bortir Bill an ideal setting to capture their pre-wedding memories. It's a hidden gem that turns ordinary photos into extraordinary memories.
8. Biswabangla Gate: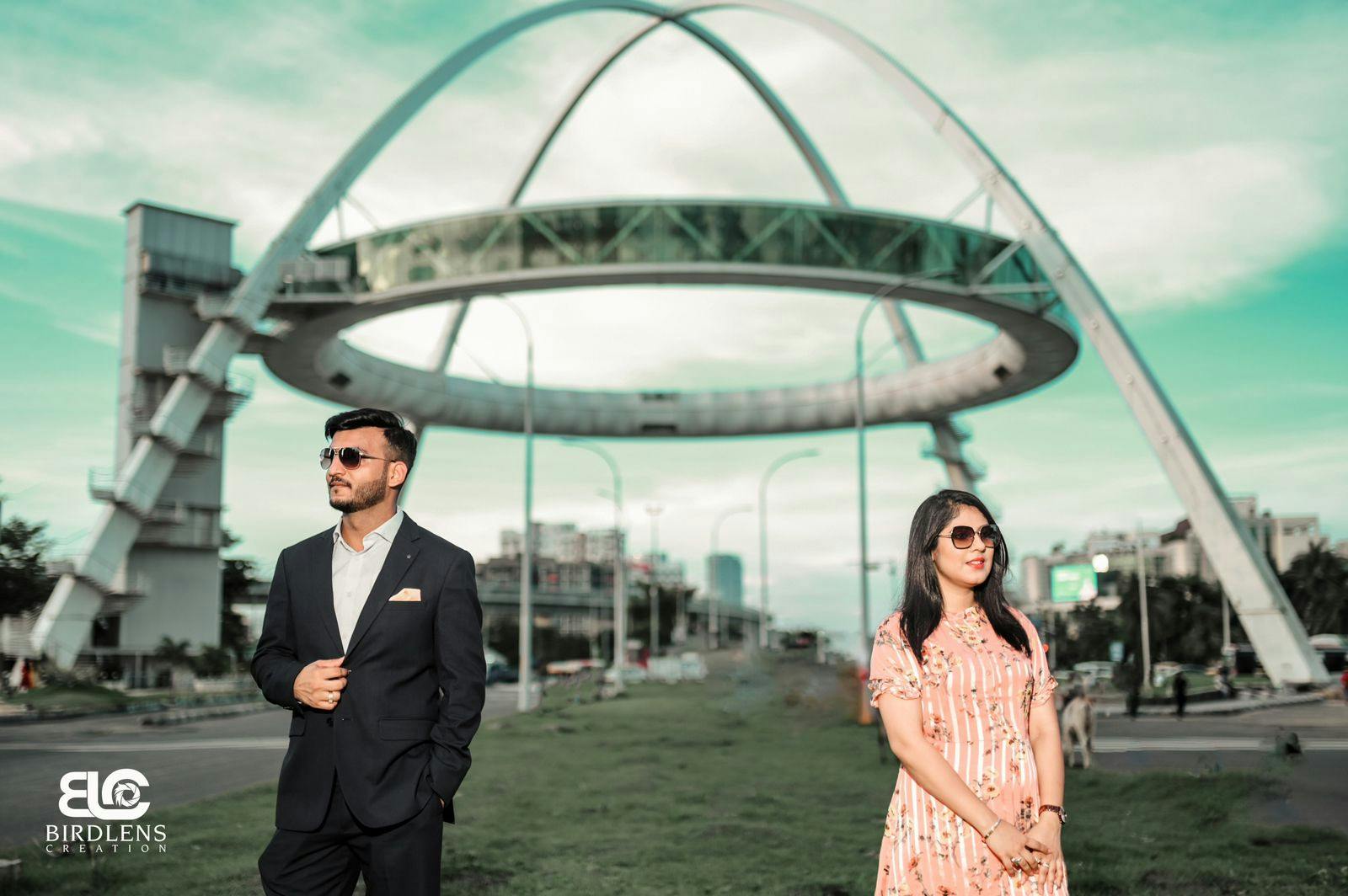 "Biswa Bangla Gate" is an enchanting location for pre-wedding photography. Located in Kolkata, India, this iconic landmark offers a perfect backdrop for capturing your love story. The stunning architectural design and the lush green surroundings create a romantic atmosphere. Couples can pose against the intricate patterns of the gate, or take serene shots amidst the beautiful gardens. With its blend of tradition and modernity, Biswa Bangla Gate ensures timeless and memorable pre-wedding photos. It's no wonder why couples flock to this location to capture their special moments, making it a cherished spot for pre-wedding photography in Kolkata.
9. Mallikbazar Ghat: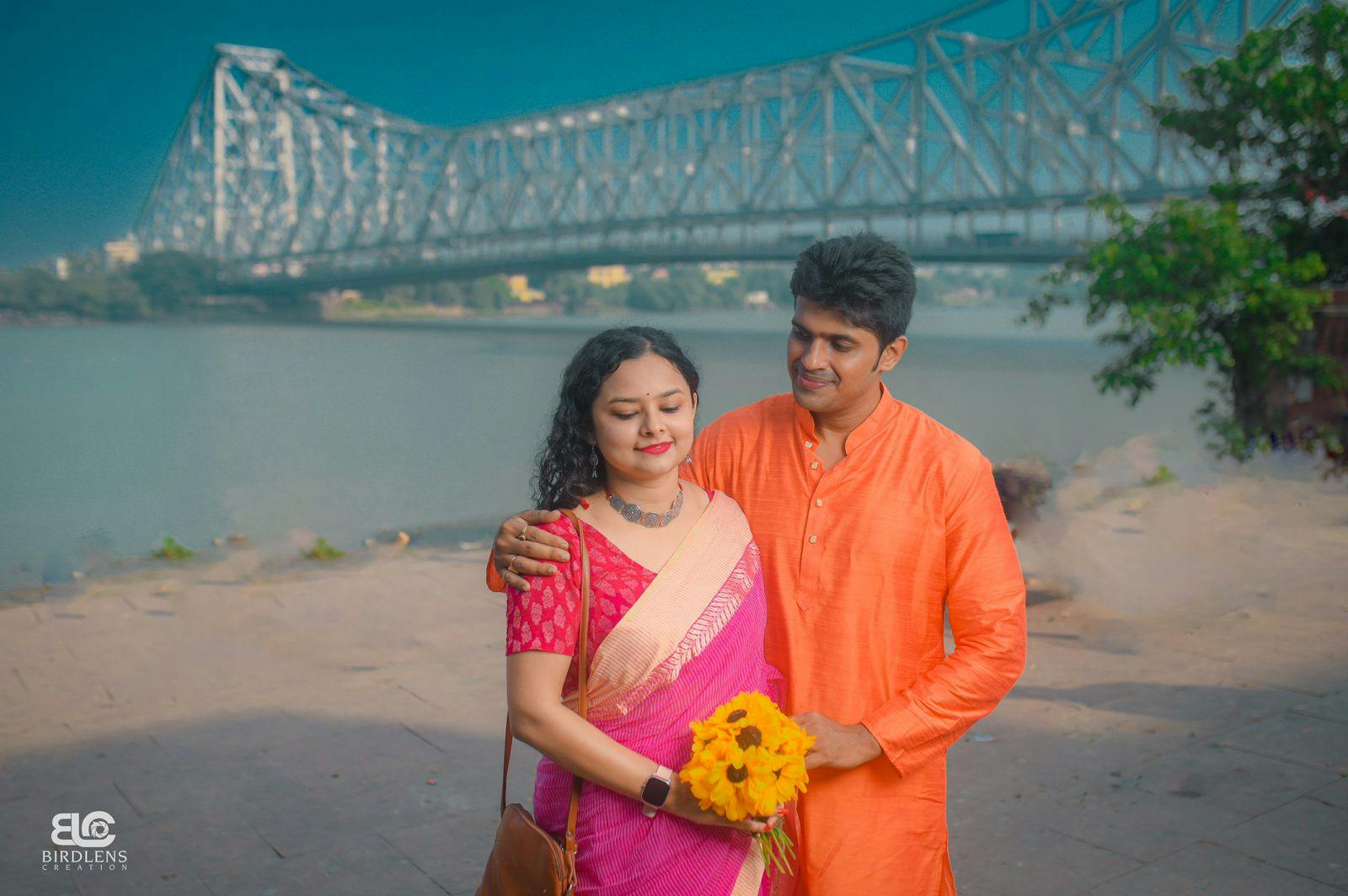 Mallikbazar Ghat, a picturesque gem, offers an enchanting backdrop for pre-wedding photography. Nestled along the serene riverbanks, this location boasts rustic charm and natural beauty. The timeless appeal of Mallikbazar Ghat adds a touch of elegance to your pre-wedding moments. As the soft sunlight dances on the tranquil waters and the old-world architecture frames your love story, your pre-wedding photographs here capture a blend of history and romance. This hidden treasure, with its simplicity and allure, promises to make your pre-wedding photography unforgettable.
10. Sovabazar Rajbari: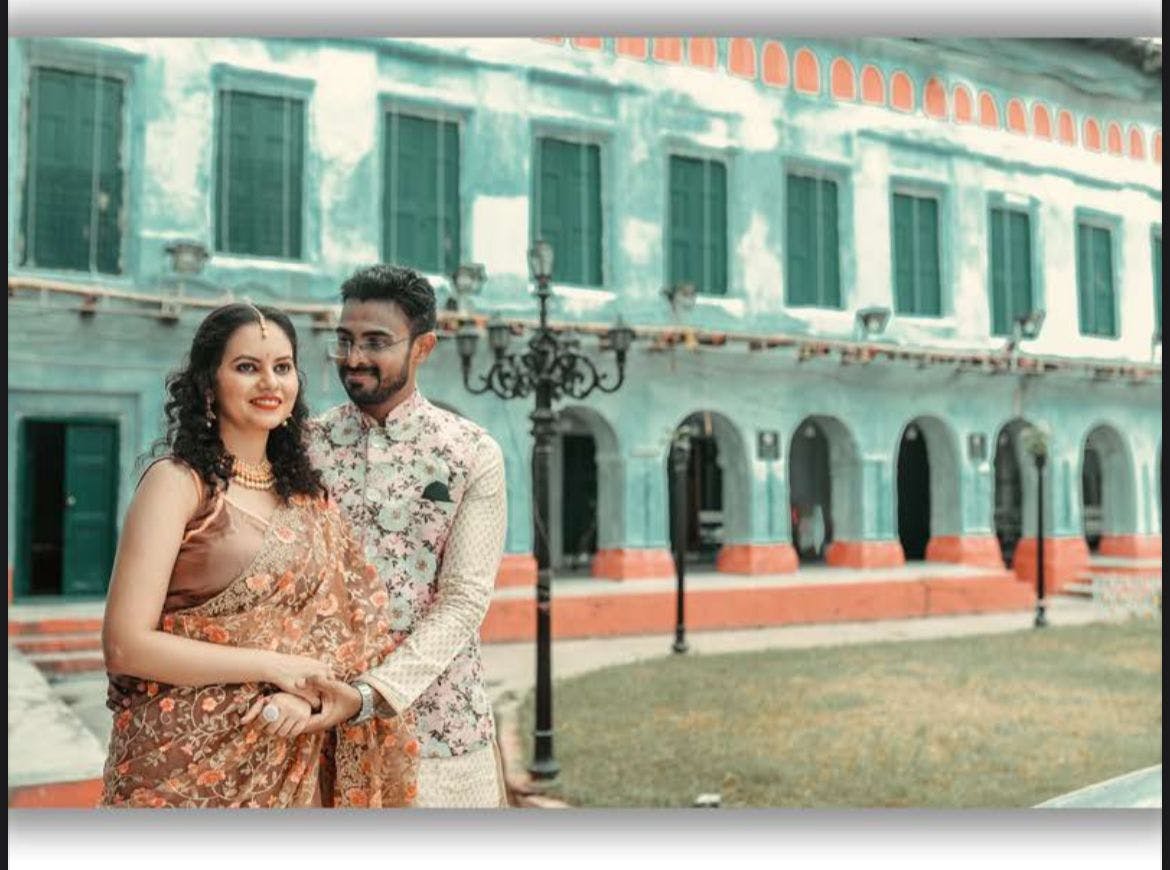 Sovabazar Rajbari, a historic palace in Kolkata, India, is an exquisite pre-wedding photography location. With its timeless architecture, lush gardens, and regal charm, it offers a captivating backdrop for capturing the essence of love. Couples can pose amidst the grandeur of Rajbari's majestic courtyards, ornate pillars, and serene lakeside views. Its rich cultural heritage adds a touch of elegance to pre-wedding photos, creating cherished memories for a lifetime. Sovabazar Rajbari, steeped in history, provides a unique and romantic setting that beautifully complements the love story of every couple.
Kolkata's rich cultural heritage and diverse landscapes provide a treasure trove of options for couples seeking the perfect pre-wedding photography locations. From historic landmarks to serene natural settings, each location on this list offers a unique backdrop that enhances the love story of every couple. As pre-wedding photography continues to gain popularity, these picturesque locations in Kolkata ensure that couples can capture their journey towards matrimony in the most enchanting and memorable way possible.